Site:
Time's Up Laboratories, PASS
Audio Loops over distances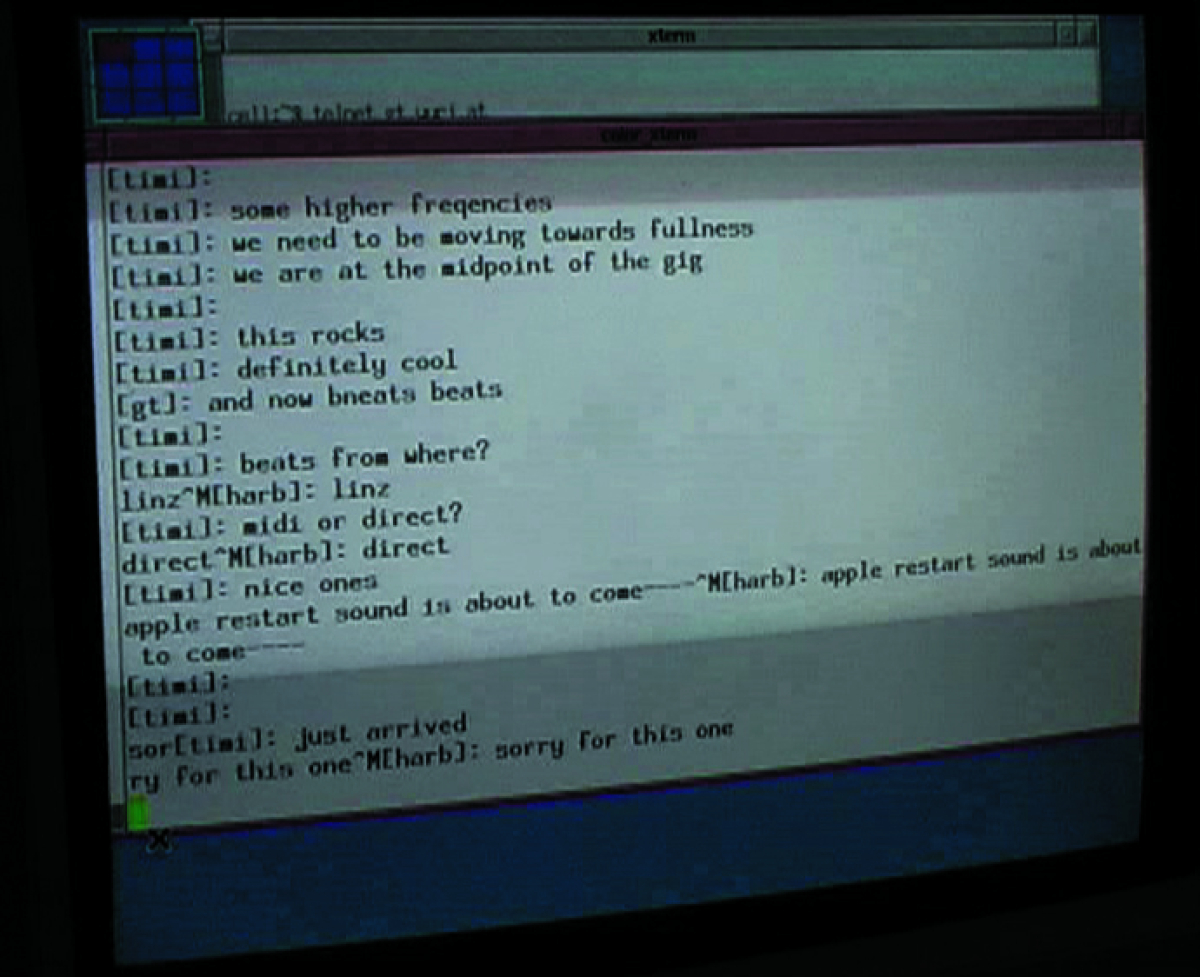 The Project centered around two things. A concrete experiment with audio-stream looping between the sites used in such events as Tran'sient formed the basis. More importantly the ideas of "midi over IP" were investigated, the use of IP to transfer data-streams that would effect the performative character in the remote space.