....we pay to play the human way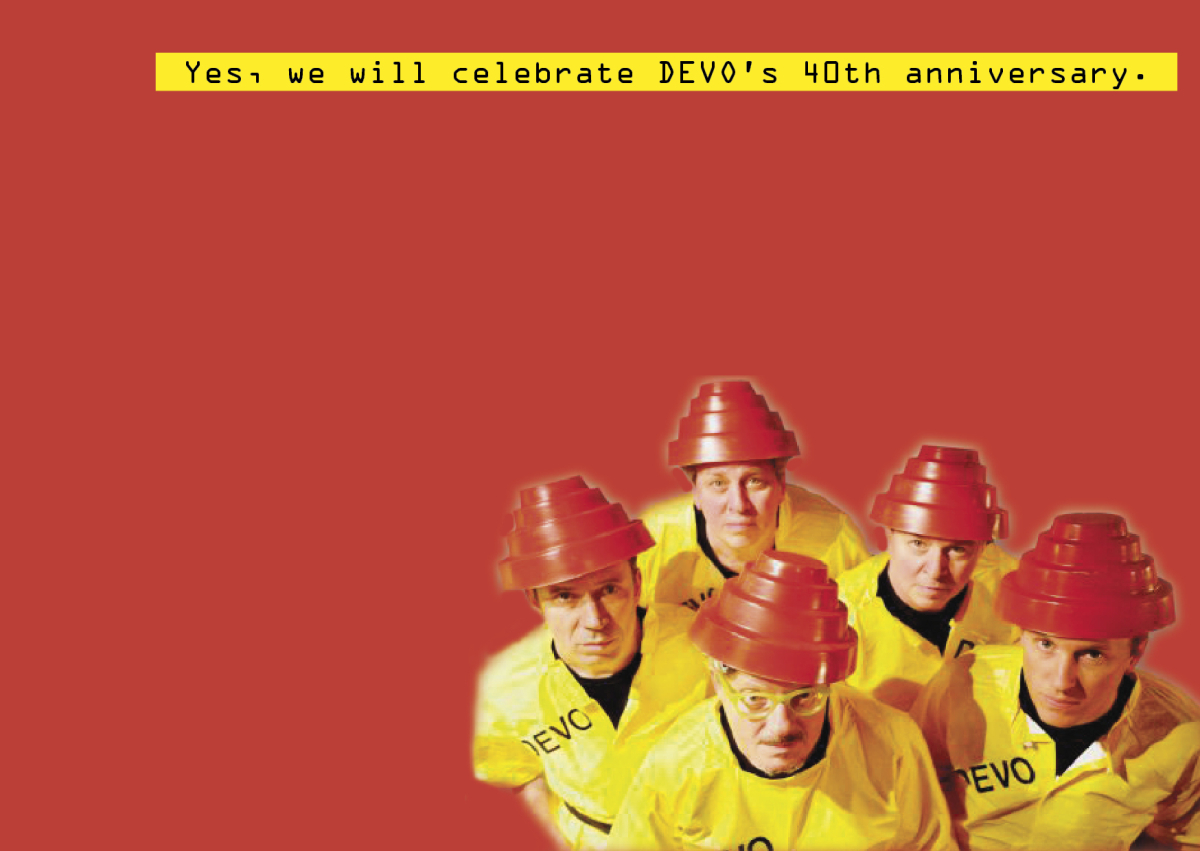 Yes, we will celebrate DEVO's 40th anniversary.
Yes, we will have Los Bros Krispel conducting us through an evening full of acoustic, photographic and cinematic snippets about this band appreciated from pretty much all of us here in the Time's Up Labs.
And yes, we will have a Mojito Bar and we will have some food - and - yes we will have a cracking summer party.
"Now, watch us work it" and party with us.
Infos:
Gerald V. Casale und Mark Mothersbaugh - der Kern von DEVO - gehörten zu den Studenten, die am 4. Mai 1970 an der Kent State University, Ohio gegen die US-Invasion Kambodschas protestierten. Die vom Bürgermeister gerufene Nationalgarde erschoss in der Folge vier Menschen, darunter zwei Freunde von Casale. Neil Young – der später mit DEVO beim Film "Human Highway" kooperierte – schrieb darüber den Song "Ohio", DEVO "made some kind of whacked-out creative Dada art response." Die sie ähnlich ihren Akron-Kumpels
PERE UBU, mit denen sie oft die Bühne teilten, dazu führte Post-Punk/New Wave inhaltlich und musikalisch zu definieren und – anders als UBU – bis 1981 2 Millionen Alben zu verkaufen. Alben, für deren Produktion sich Brian Eno, Robert Fripp (King Crimson), Iggy Pop und David Bowie anstellten, wobeiletzterer sie akkurat als "the band of the future" erkannte.
Los Bros Krispel checken "the state of DE-VOlution" 40 Jahre nach der offiziellen Gründung einer der faszinierendsten und widersprüchlichsten US-Bands ever, selbstverständlich unter ständiger Berücksichtigung ihrer wegweisenden Videos! Twist away the Gates of Steel!