An evening spent in a hypercompetetive State of Mind 09-97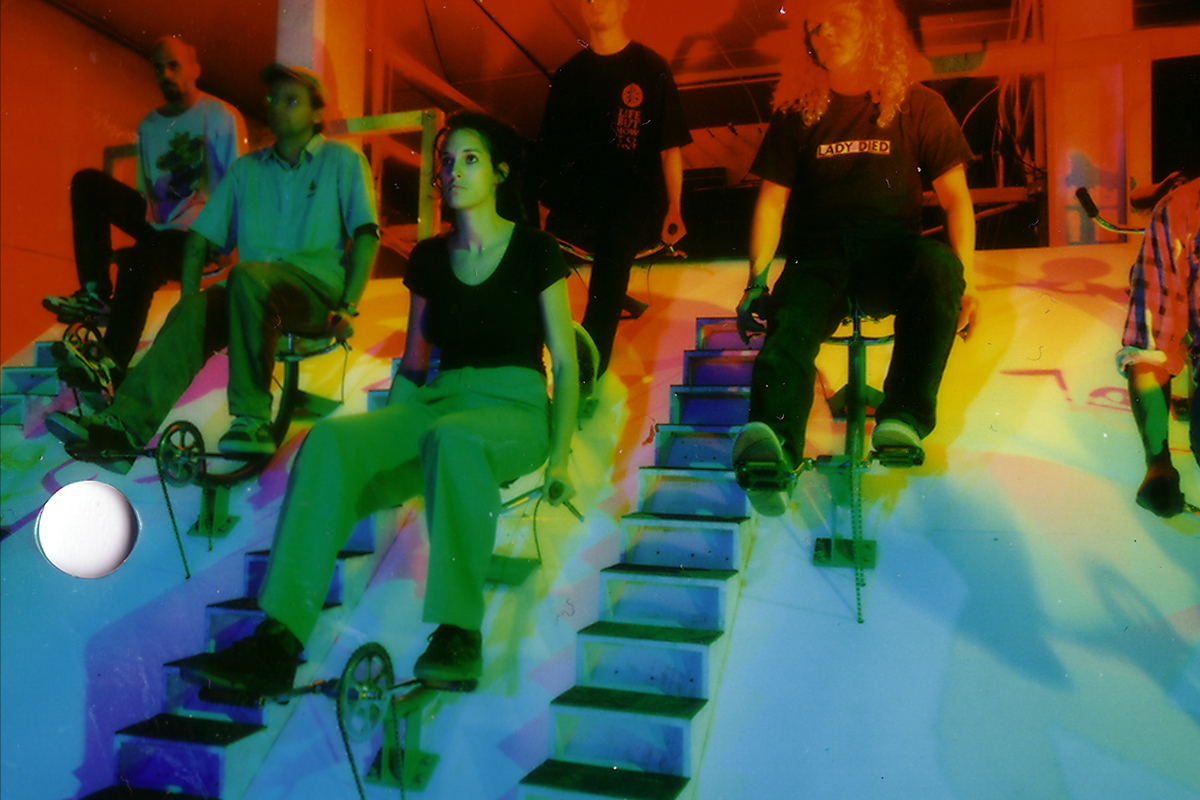 TIME'S UP, instead of taking a time out, went all the way to reinvent a once familiar game all over again. At the Ars Electronica tournament for arts, technology and society, the team decided to take a closer look into the schemes and mischiefs in the era of Hyperfitness. 
And this tournament has become the biggest win for the team so far. Hypercompetition taken to its next level, based on everyday life. Taste the experience of competition against your own perceptions! 
".... you have to pedal as fast as you can, just to stay in place."-the RED QUEEN effect