Travel & Thrive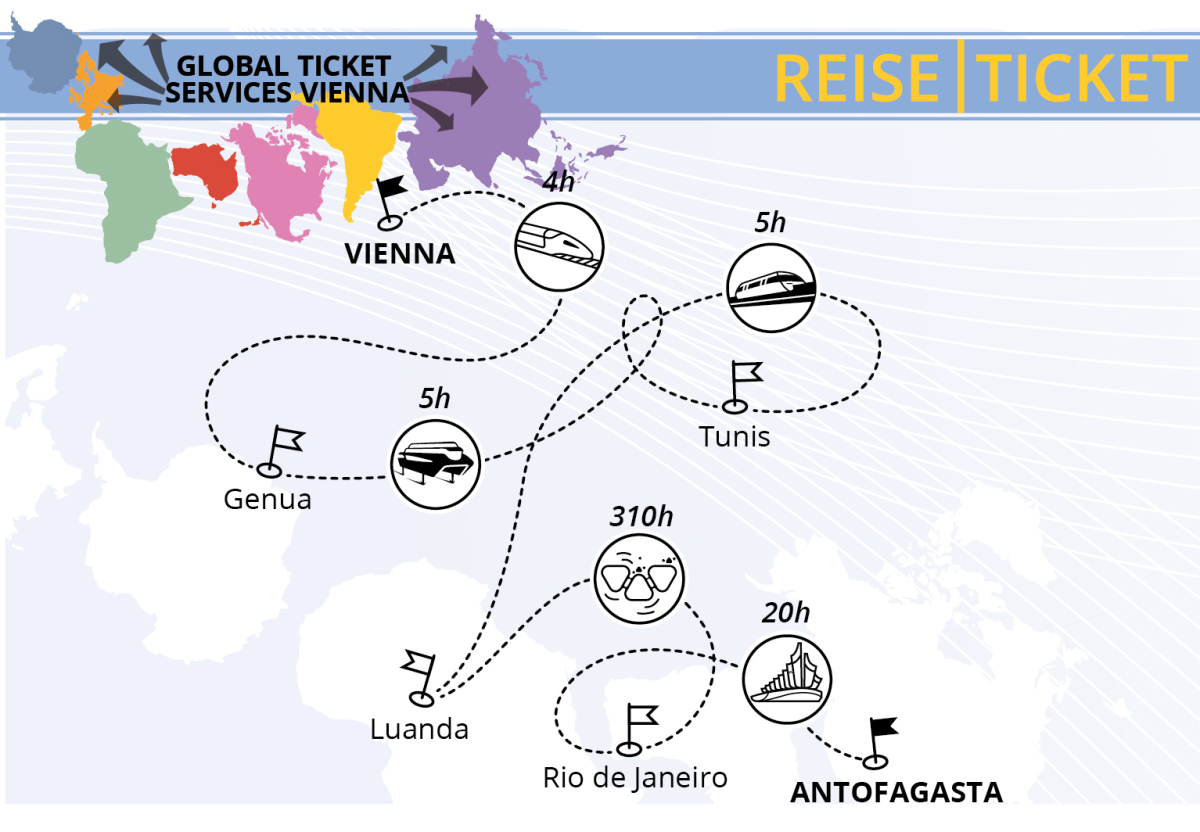 Wir freuen uns sehr über die Einladung seitens des ZOOM Kindermuseum in Wien zu: "Willkommen in der Zukunft!", einer Mitmachausstellung für Kinder von 6-12 Jahren.
Gestalten werden wir ein Geschäftslokal der "Global Ticket Services Vienna".  Eine im Jahr 2047 weltweit vernetzte Einrichtung, die spielerisch Einblicke in Vorschläge gewährt, wie, wohin und warum wir 2047 reisen.
Abgesehen davon, dass wir uns frei von Visaanträgen oder gar Reiseeinschränkungen entlang unserer Herkunft durch die Welt bewegen dürfen, haben sich sowohl die Transportmittel mit denen wir reisen, als auch die Beweggründe warum wir reisen im Vergleich zu heute essentiell verändert.
Es ist eine große Freude für uns, sowohl für als auch mit den Kindern und Jugendlichen mit jenen zu denken und zu entwickeln, die ihren Alltag in einer Zukunft zubringen werden.
=== english ===
We are very pleased to be invited by the ZOOM Children's Museum in Vienna to participate in their exhibition: "Willkommen in der Zukunft!", a hands-on exhibition for kids aged from 6 to 12 years.
We are designing the business premises of  the "Global Ticket Services Vienna," a globally networked institution in the year 2047. The installation playfully provides insights into suggestions on how, where to and why we will travel in the year 2047.
Apart from the fact that we will be able to move through the world free of visa applications or even travel restrictions based upon our origins, both the means of transport with which we travel and the motives why we travel have essentially changed compared to today.
It is a great pleasure for us to think and develop both for and with the children and young people with those who will live their everyday lives in a future.