Site:
Blast Theory - Portslade, Brighton, BN41 1DN
Act Otherwise: A harbourside meeting of ingenious minds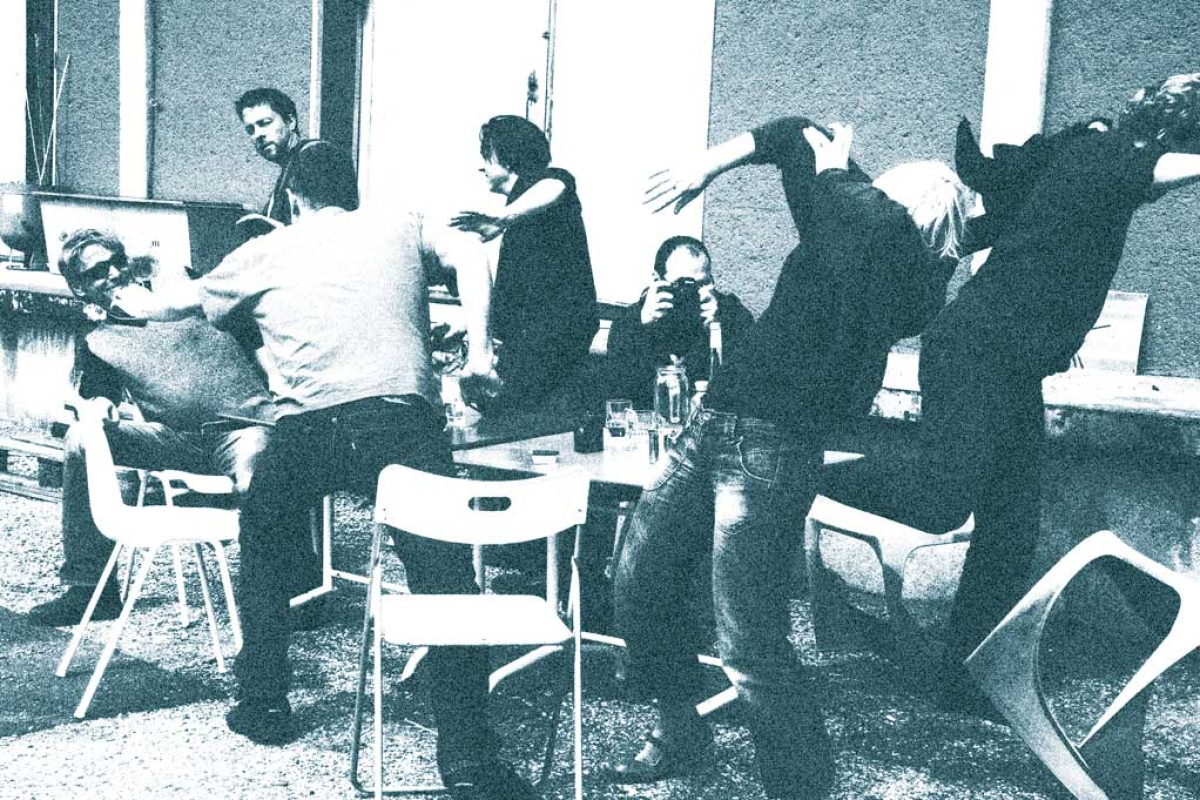 This open forum is organized and implemented by Blast Theory (UK) and will bring together specialists in location-based games design, interaction, story telling and narrative. It will use a recent Blast Theory work, the 'locative cinema' project A Machine To See With as a starting point. The seminar will discuss and explore the development of narratives of place and space which challenge the concept of cinema as a passive one-way experience.
The workshops will aim to identify strategies that can explore the future of cinema and story telling in urban environments integrating location-based technologies.
Act Otherwise is part of PARN (Physical and Alternate Reality Narratives) with partners Times Up (Austria), Lighthouse (Brighton) and FoAM (Brussels) and made possible with the support of the Culture Programme (2007 - 2013) of the European Union.
THE INGENIOUS MINDS WHO'LL BE THERE
(subject to some final confirmations)
Blast Theory (Matt Adams, Ju Row Farr, Nick Tandavanitj, Julianne Pierce, Dan Lamont, John Hunter, intern Hannah Walton Williams, Hannah Brady)
Jose Luis de Vicente, curator, Spain
Wayne Ashley, curator, USA
Anne Nigten, cultural activist, PatchingZone, The Netherlands
Kristina Andersen, a maker and researcher based at STEIM, The Netherlands
Niki Woods, Blast Theory Associate Artist, Salford, UK
Becky Edmunds, Blast Theory Associate Artist, Shoreham, UK
Dan Dixon, Senior Lecturer, Dept of Computer Science and Creative Technologies
University of the West of England, Bristol, UK
Ben Eaton, artist, Invisible Flock, Leeds, UK
Victoria Pratt, artist, Invisible Flock, Leeds, UK
Andy Field, Forest Fringe, London, Edinburgh, UK
Bronac Ferran, Guest Curator at The Ruskin Gallery Cambridge, London, UK
Ghislaine Boddington, Creative Director at bodydataspace, London, UK
Tim Wright, digital writer/consultant for web, mobile, radio, TV, games, London, UK
Paul Bennun, Somethin' Else, London, UK
Robin Nelson, Central School of Speech & Drama, London, UK
Matt Locke, director of
www.storythings.com
, Portslade, UK
Kate Genevieve, artist, Chroma Collective, Brighton, UK
Jon Pratty, Arts Council England, Brighton, UK
Honor Harger, Director, Lighthouse, Brighton
Jamie Wyld, Programme Curator, Lighthouse, Brighton, UK
Steve Benford, Head of School of Computer Science, University of Nottingham, UK
Arjan Dhupia, PhD fellow 'Experimental Game Design and Development' at Portsmouth University, Berlin, Germany
Tim Boykett, Time's Up (Austria)
Tina Auer, Time's Up (Austria)
FoAM (Brussels)