Date:
21.10.2005 - 23.10.2005
03:00-03:00
Data-networks and integration of sensoric-data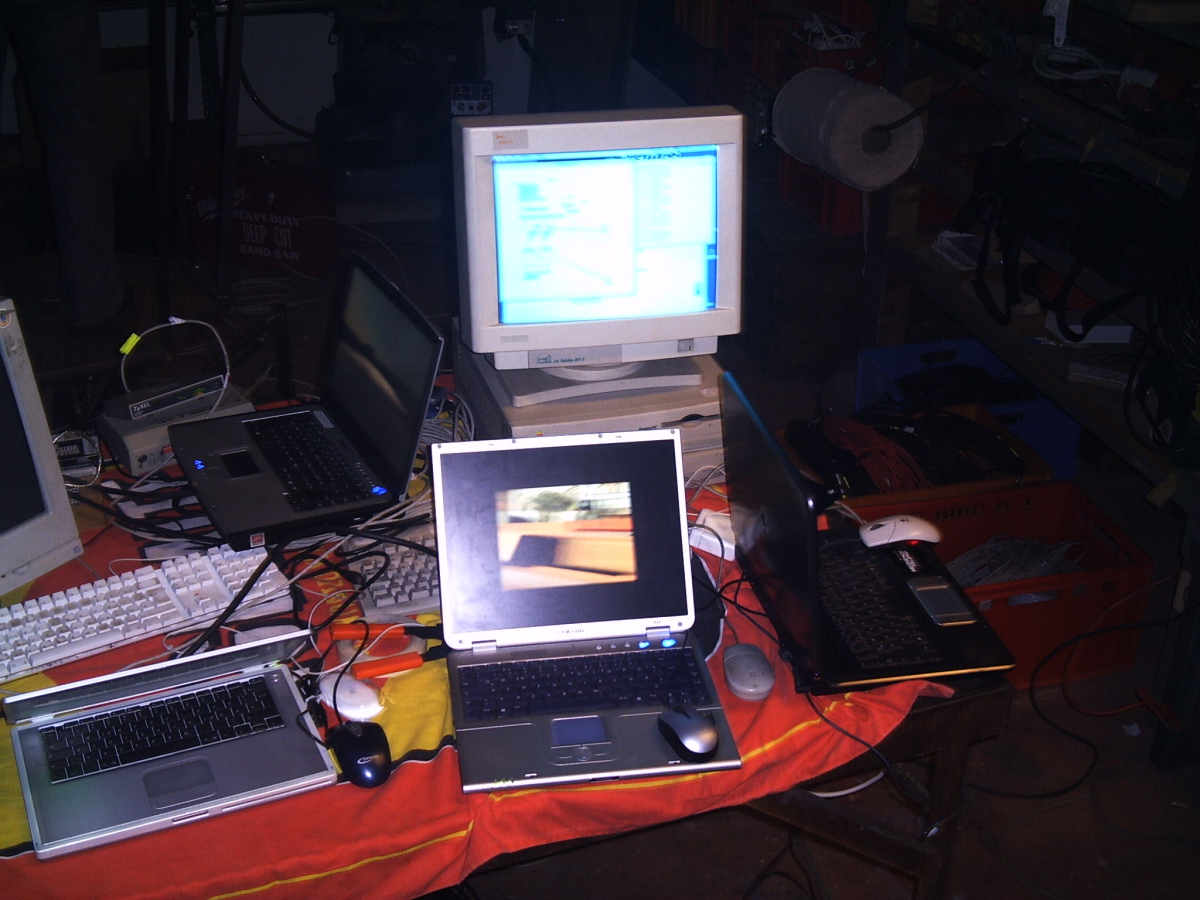 3 days we had more than 10 students in our Laboratories from the University of applied arts Vienna. In smaller groups they integrated data of existing Time's Up interfaces in their autonomous projects, they worked out especially for this workshop-period. For us it was very interesting to see what externals produce with the input-devices we normally use in very special contexts.