An vintage caravan gets copied and becomes a diving bell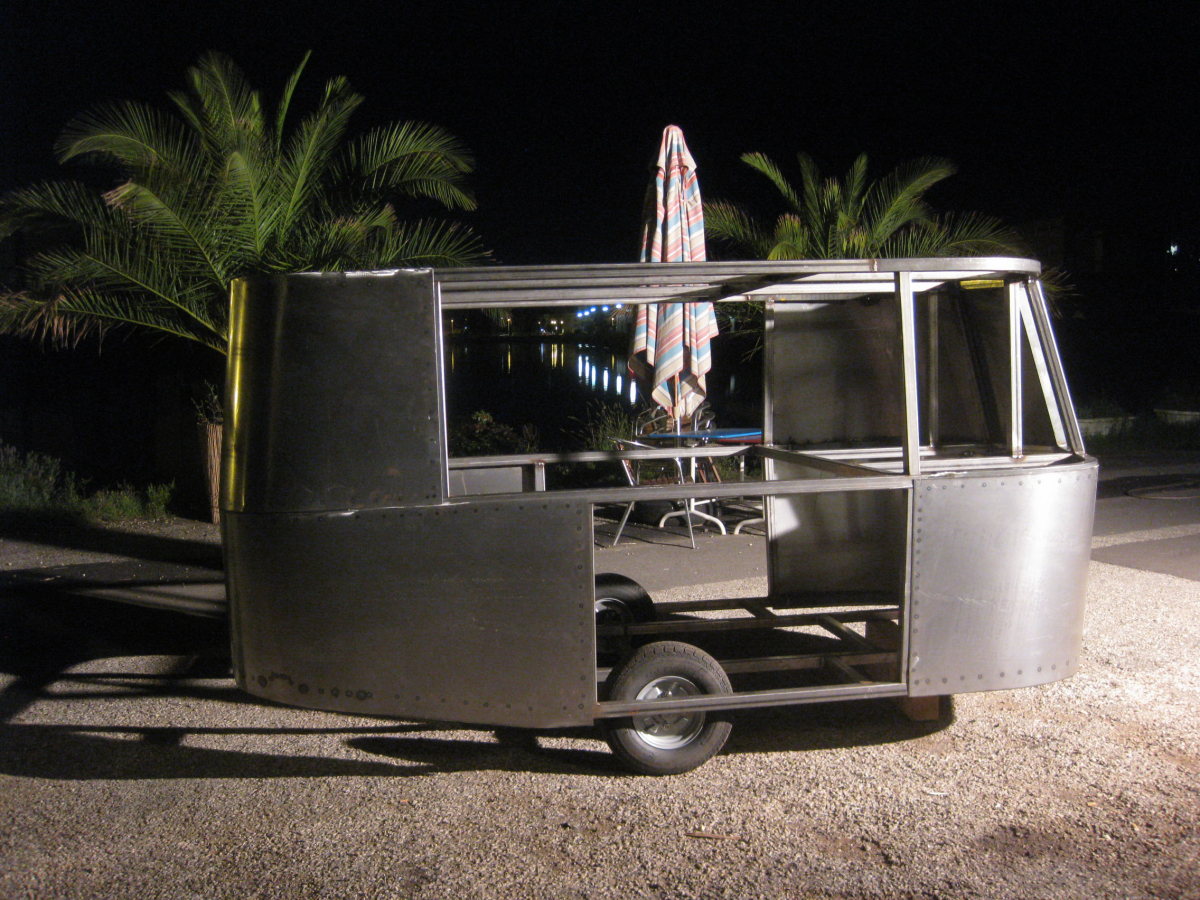 Early in 2010 David Moises came up to us, with his wish, to build a submarine in our laboratory. Due to one of our current foci - TUBA / Temporary Shipyard - we saw a perfect connection to our range of interests and welcomed him in our shipyard.
Throughout the project, triggered through various incidents, David changed his idea from a straight construction of a submarine towards the conversion of a vintage caravan into a diving bell.
Over the summer he managed, together with
Sini Havukainen
, to implement his project-idea which got exhibited at the
Fürstenfelder Wasser Biennale
.