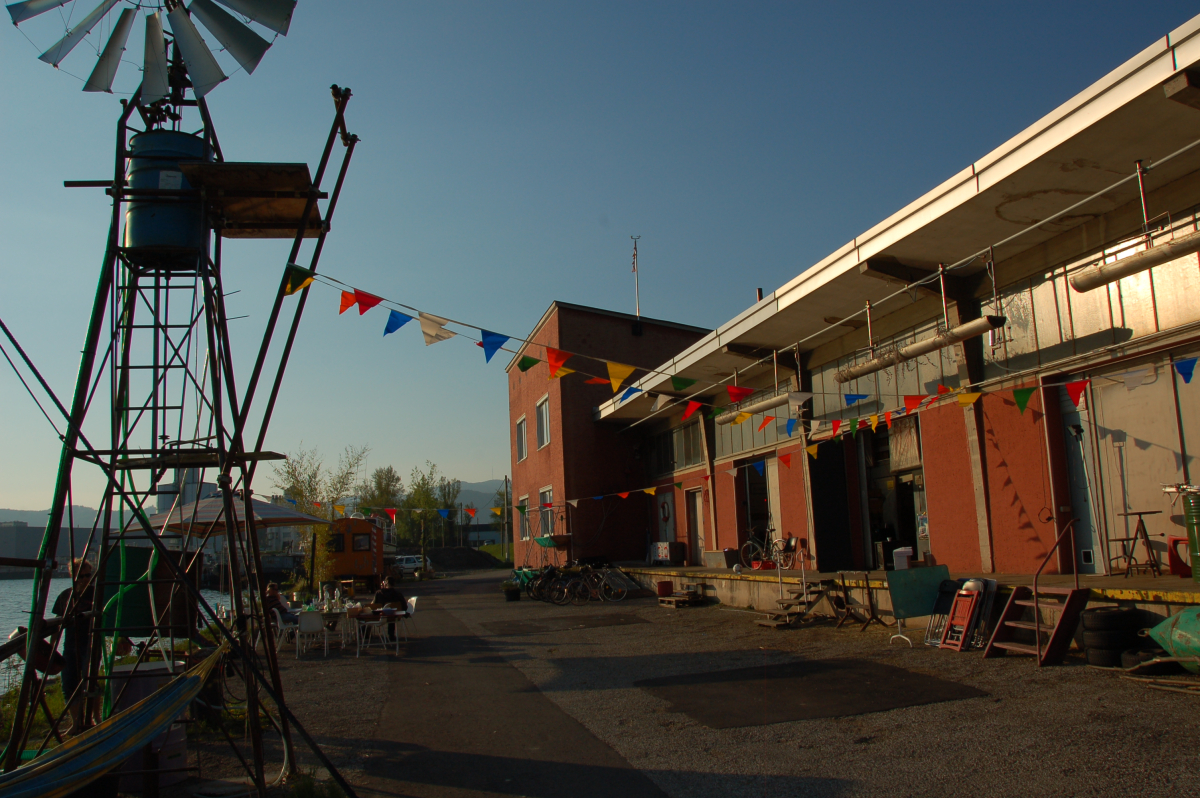 Time's Up maintains a multi-layered workshop, which shapes the foundation of our work. Since our very beginning we foster and expand a infrastructure which consists of various studio spaces, development offices and a sophisticated construction workshop as well as a larger outdoor region which can optional be used for test arrangements.

Equipment includes tools for metal and woodworking (lathe, milling machine and a full complement of hand tools) a range of computers, electronics and sensor systems, video cameras, screens and projection technologies, textiles equipment, video and audio manipulation software and hardware and necessary accessories.

The workshop space is also used for public experiments, smaller on-site events, workshops and symposiums, as well as it is occasionally used by other regional, national and international partners.  

Weather at the harbour
Temperature(celcius)
Wind speed (knots):
Wind direction (degrees):