Site:
Time's Up Labs - Industriezeile 33B
In einer weiteren Ausgabe des Time's Up Hafenkinos 2023 zeigen wir den Film Sicherheit123 in Anwesenheit der Autorinnen Julia Gutweniger und Florian Kofler.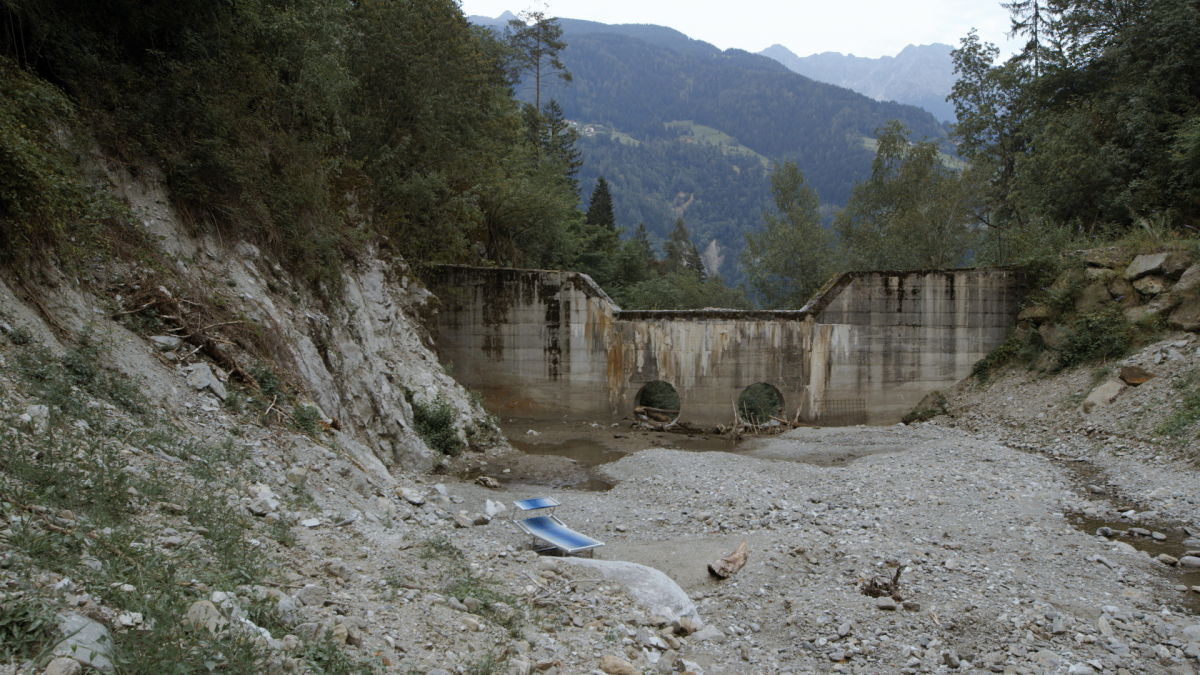 Die Dokumentation wirft den Blick hinter die Kulissen des umfangreichen und meist unsichtbaren Systems aus technischen Einrichtungen, die versuchen ein gefahrenloses Leben in den Alpen zu ermöglichen. Ein oftmals surreal wirkendes Unterfangen.
The Alps. Nowadays there's hardly a mountain left untouched. We have long conquered the lofty peaks and developed even the high mountain ranges as recreational landscapes. The fact that there is practically no limit to exploiting the Alps should not be taken for granted: The whole region is covered by a nearly invisible safety system. Well-camouflaged protective precautions against falling rocks and avalanches are there to ensure accessibility and habitability without fear. On the other hand, concrete fortifications around isolated farms or sculptural curved walls on the slopes to secure a whole village look conspicuous and almost surreal.
Running time: 72 min
Language spoken: English, German, Italian
Production year: 2019
Admission 20:00 | Film starts 21:00
Pay as you like/can | Freiwillige Spenden
IMPORTANT: ONLY WITH REGISTRATION (limited seating) NUR MIT VORANMELDUNG (begrenzte Sitzplätze)
Bei Schlechtwetter fällt die Vorstellung aus. In case of bad weather, the screening will be cancelled.