Site:
Designcenter, Iron and Steelmaking Conference
BodySPIN in Russian and Chinese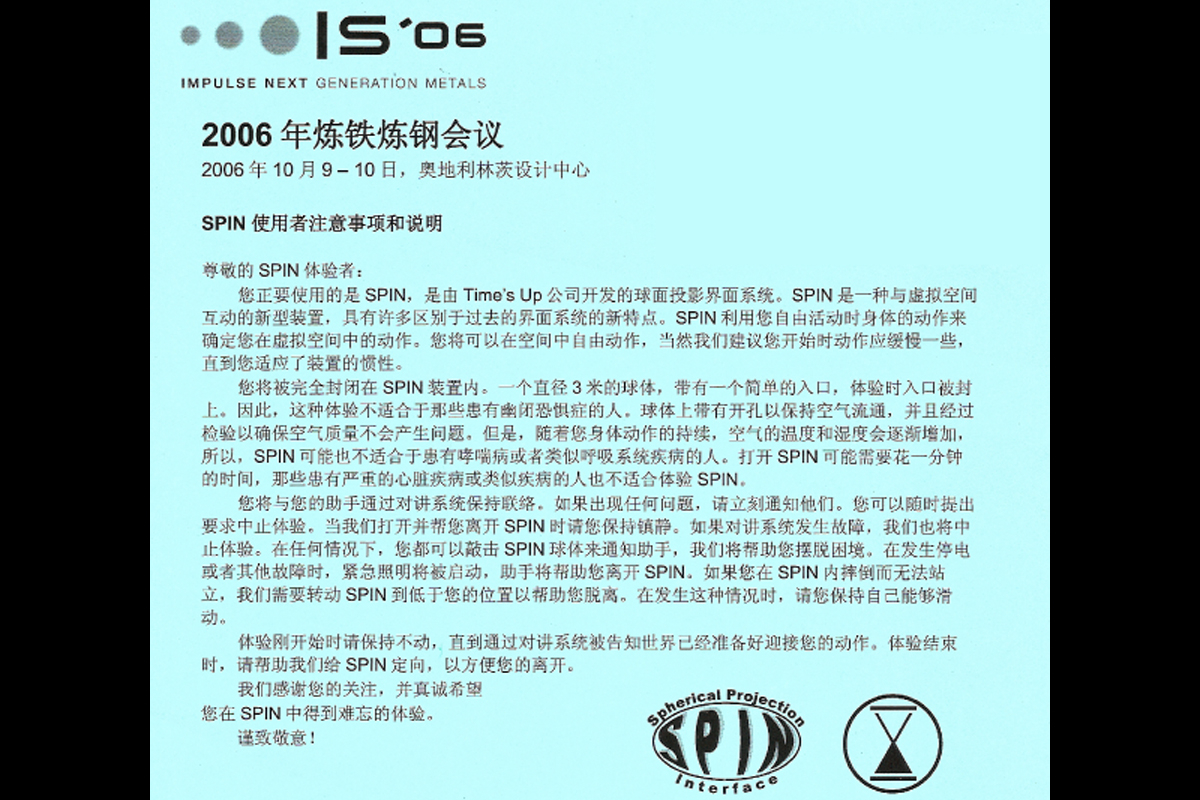 The newly developed environments of BodySPIN, which got 2006 shown in several European Cities finally even got presented in Linz, Austria.

During the Iron- and Steelmaking Conference, organized through Siemens VA-Tech participants of the conference had the chance to take a stroll in SPIN.

Since this occasion we got Chinese & Russian translation of our SPIN - introduction texts!