Sensory Circus in Middlesbrough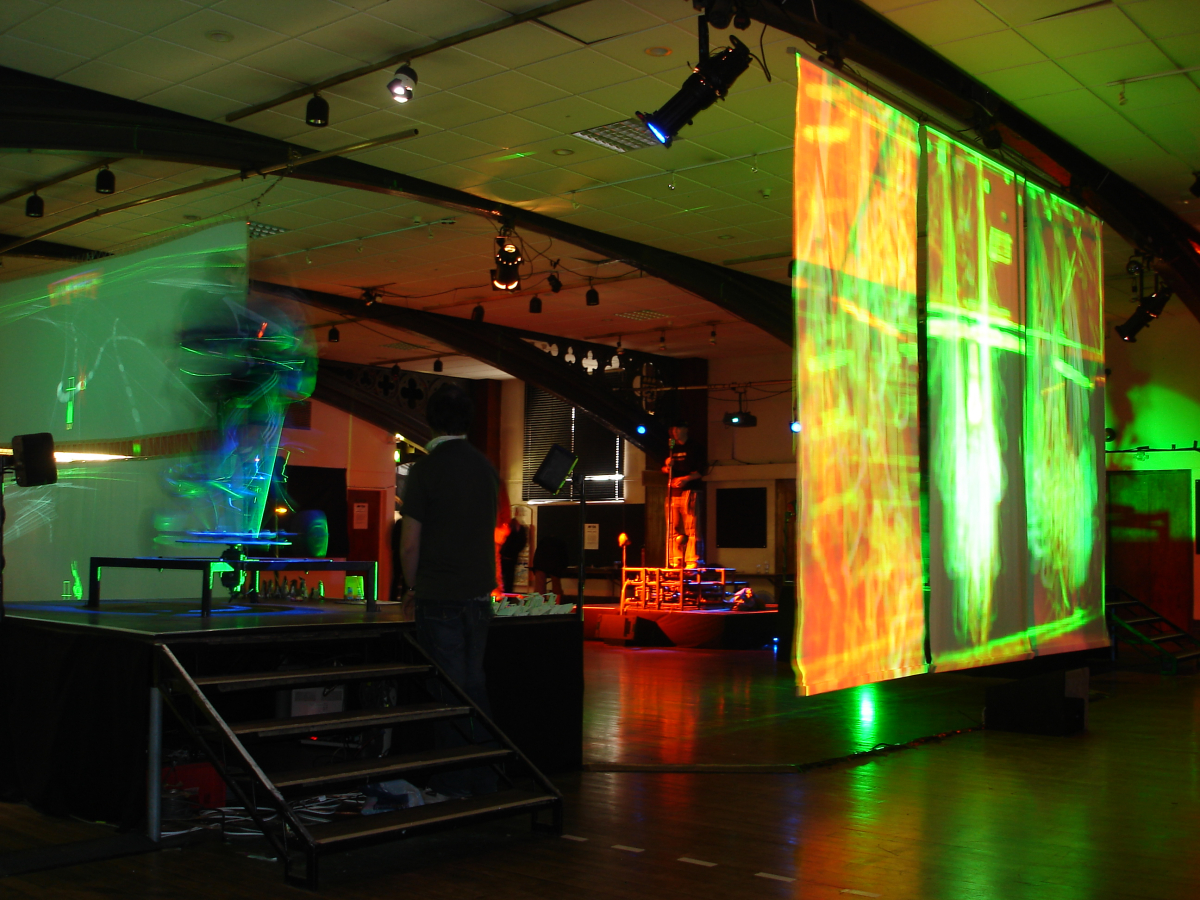 Citation from the festival program:

The world's most creative digital playground is taking us residence in Middlesbrough Town Hall crypt for AV. Time's Up are one of Europe's most innovative arts groups and their Sensory Circus has become a star-attraction at festivals across the globe. This is the first time it has come to the UK. The Sensory Circus is a series of rooms and interactive environments in which you animate the space yourself in conjunction with some cunning games technology. It's an amazing adventure playground in which you can swing on the Mood Swings triggering projections and sound, playing with forms of machine perception and reaction. 

Sonic Pong embeds you in a lifesized world of the computer game, Pong. Your body mass controls the paddles as you manipulate samples of old 8bit games. Beatcycles puts you in whirling control of an organically growing beatbox. The adjacent fully licenced bar allows some cooling off after the playground, and a spot of singing with The King on the Cavity Resonator might be just the trick for the Karaoke minded.



Sensory Circus is great fun for all, and you don't even need to run away from home to join this Circus!