Trapped in a room for almost a week to write a book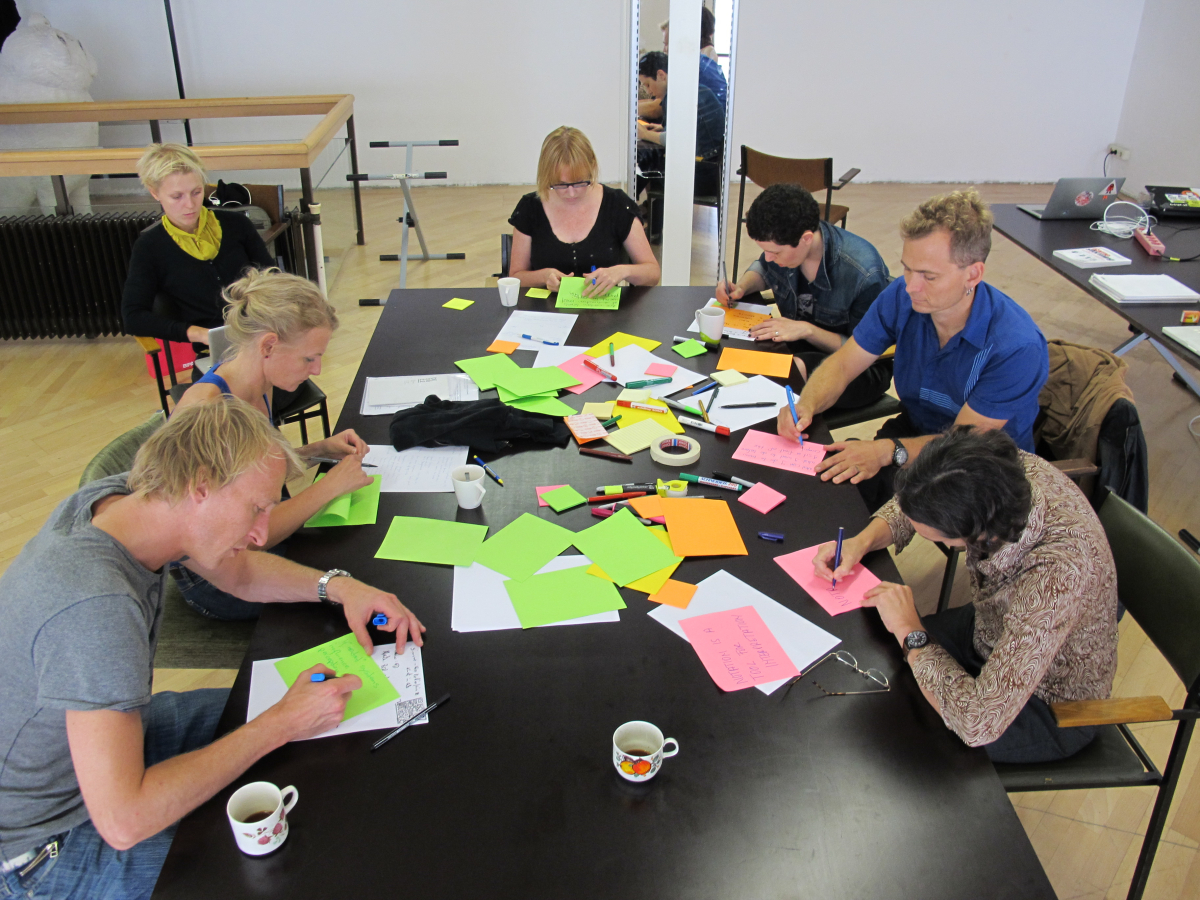 Data Ecologies '12 was held in June 2012. Under the moniker of The Map and The Territory, it explored issues of notations for multimedial environments and events.
This workshop aims to summarise, or more explicit expands what has been discussed during this symposium.

Together with Adam Hyde, Heather Kelley, Marta Peirano, Elisabeth Schimana, Simone Boria, Rachel O'Reilly, Andreas Dekrout, Marc Downie , Robert Rotenberg we will endeavour to collate too many ideas into a book in 5 days.

Special thanks to:
Lisa Wizany for spoiling us with great food and Kunstraum Goethestrasse for being a lovely location