How to (un-)make an Island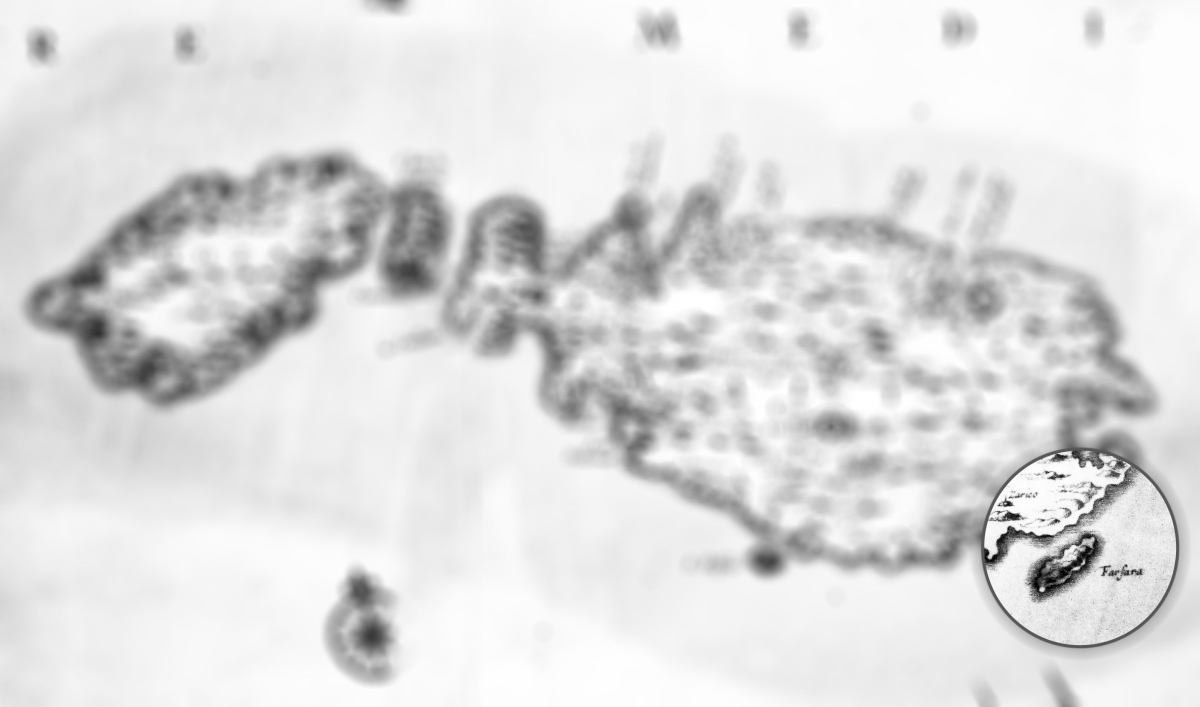 Der Projektname - kreiert von Toni Attard, Margerita Pulè, Maren Richter & Karsten Xuereb - Farfara2031 bezieht sich auf eine Insel die auf Landkarten des 16. Jahrhunderts sporadisch auf- und wieder abtauchte.

Gewählt wurde dieser Name, um ein Projekt bzw. einen Forschungsprozess anzustossen, der ganz im Stile von "Was wäre, wenn..." jene mythenumwobene maltesische Insel zum Zentrum einer imaginäre Bewerbung um den Titel der Europäischen Kulturhauptstadt 2031 macht.

"Was wäre, wenn..." die Insel Farfara zur potenziellen Gastgeber*in werden würde? Wie würden sich aktuell verfestigte Herangehensweise hinsichtlich Verortung, Ausführung, Programmierung und Verwaltung derartiger Kulturereignisse verändern, würde kein real-physischer Veranstaltungsort für diese existieren. Wie kann ein Kulturprogramm für digitale Gemeinschaften aussehen, das über das räumlich-verortete Denken hinausgeht?

Wir wurden gebeten im Zuge eines Futuring Prozesses mit den Projektinitiator*innen und Interessierten die drei Schlüsselelemente des Projektes (Europa, Hauptstadt und Kultur) in mögliche Zukunftsszenarios einzuarbeiten in denen die erwähnte Hybridisierung von realen und virtuellen Raum in Europäischen Kulturhauptstädten Basis ist. Imaginationen, die sichtbar machen, dass die Programmierung und Produktion von Kunst im digitalen Bereich über die bloße Digitalisierung eines analogen Formats hinausgehen kann.
 
+++++english+++++

The project name – created by Toni Attard, Margerita Pulè, Maren Richter & Karsten Xuereb - Farfara2031 refers to an island that sporadically appeared and disappeared on maps of the 16th century.

This title was chosen in order to initiate a project or a research process that, in the spirit of "What if? the mythical Maltese island becomes the center of an imaginary application for the title of European Capital of Culture 2031.

"What if..." the island of Farfara were to become a potential host? How would currently entrenched approaches to the location, execution, programming, and management of such cultural events change if no real-physical venue for them existed? What might a cultural program for digital communities look like that goes beyond spatially-located thinking?

We have been invited to run a futuring process with the project initiators and interested parties to incorporate the three key elements of the project (Europe, Capital and Culture) into possible future scenarios in which the aforementioned hybridization of real and virtual space in European Capitals of Culture is the basis. Imaginations that make visible that the programming and production of art in the digital realm can go beyond the mere digitalization of an analog format.