Site:
Time's Up Labs - Industriezeile 33b, 4020 Linz
How about a screen-printing circle?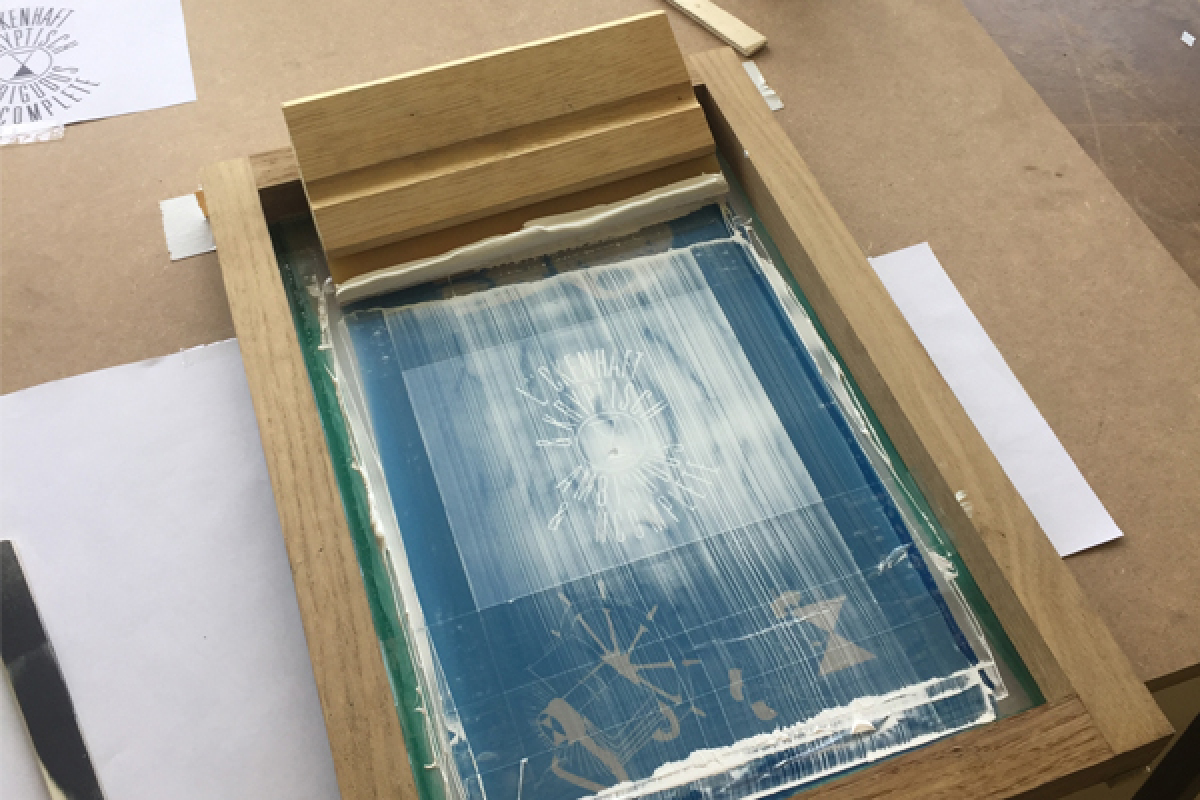 We proudly announce that our Time's Up workspaces are now also equipped with a screen-printer! With the great help and the expertise of Monika Pichler we had the chance to establish basic equipment and tools. We already have undertaken a range of initial experiments, leading to some first results being in use for the packaging of our 20-Year-publication.
But it is simply more fun to experiment, test and use new toys together with others!
The group of experimenters is full, we look forward to some surprises and will report results in the Loose Diary.DEUTSCH:
Neues Spielzeug ist im Haus! Mit Hilfe von Monika Pichler konnten wir mit Second-Hand Ausstattung eine kleine feine Infrastruktur-Erweiterung schaffen - nämlich eine kleine Siebdruckerei.
Diese gemeinsam zu nutzen macht sicher mehr Freude - darum haben wir Interessierte eingeladen mitzuspielen. Wir freuen uns auf die Experimente und werden in Loose Diary berichten.