Site:
Time's Up - Industriezeile 33B, 4020 Linz & JKU - Altenberger Straße 69, 4040 Linz
Quality of Life for All instead of a Few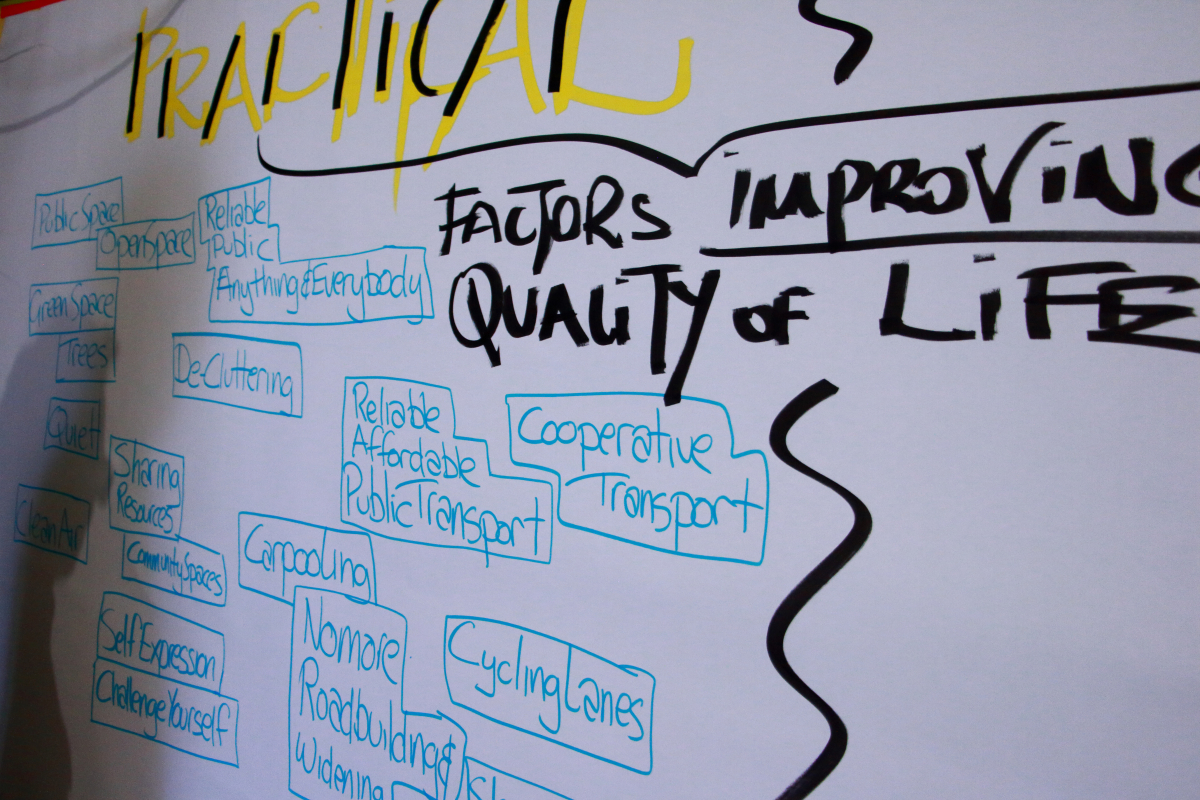 Between August 18 and September 14, 2022, the second edition of the "Festival University" will take place around the Ars Electronica Festival.
This event is a joint initiative between Ars Electronica and Johannes Kepler University Linz (JKU), investigating cooperative and co-creative approaches to dealing with the emerging global crises under the Festivals Motto: Welcome to Planet B – A different life is possible! But How?
200 young people from 70 countries around world with different cultural and educational backgrounds are invited to explore and define new pathways towards transformational change. Time's Up is looking forward to spend a two-day Futuring Workshop with some of those young people to think out loud about Quality of Life for all instead of a few.
+++++deutsch+++++
Vom 18. August bis 14. September 2022 findet rund um das Ars Electronica Festival die zweite Ausgabe der "Festival University" statt.
Diese Veranstaltung ist eine gemeinsame Initiative des Ars Electronica Festivals und der Johannes Kepler Universität Linz (JKU), die kooperative und ko-kreative Ansätze zur Bewältigung der sich abzeichnenden globalen Krisen unter dem Motto des diesjährigen Festivals "Welcome to Planet B - Ein anderes Leben ist möglich! Aber wie?" erforscht.
200 junge Menschen aus 70 Ländern der Welt mit unterschiedlichem kulturellen und Bildungshintergrund sind eingeladen, neue Wege zu einem transformativen Wandel zu erkunden und zu definieren. Time's Up freut sich darauf, mit einigen dieser jungen Menschen einen zweitägigen Futuring-Workshop zu veranstalten, um laut über Lebensqualität für alle statt für einige wenige nachzudenken.