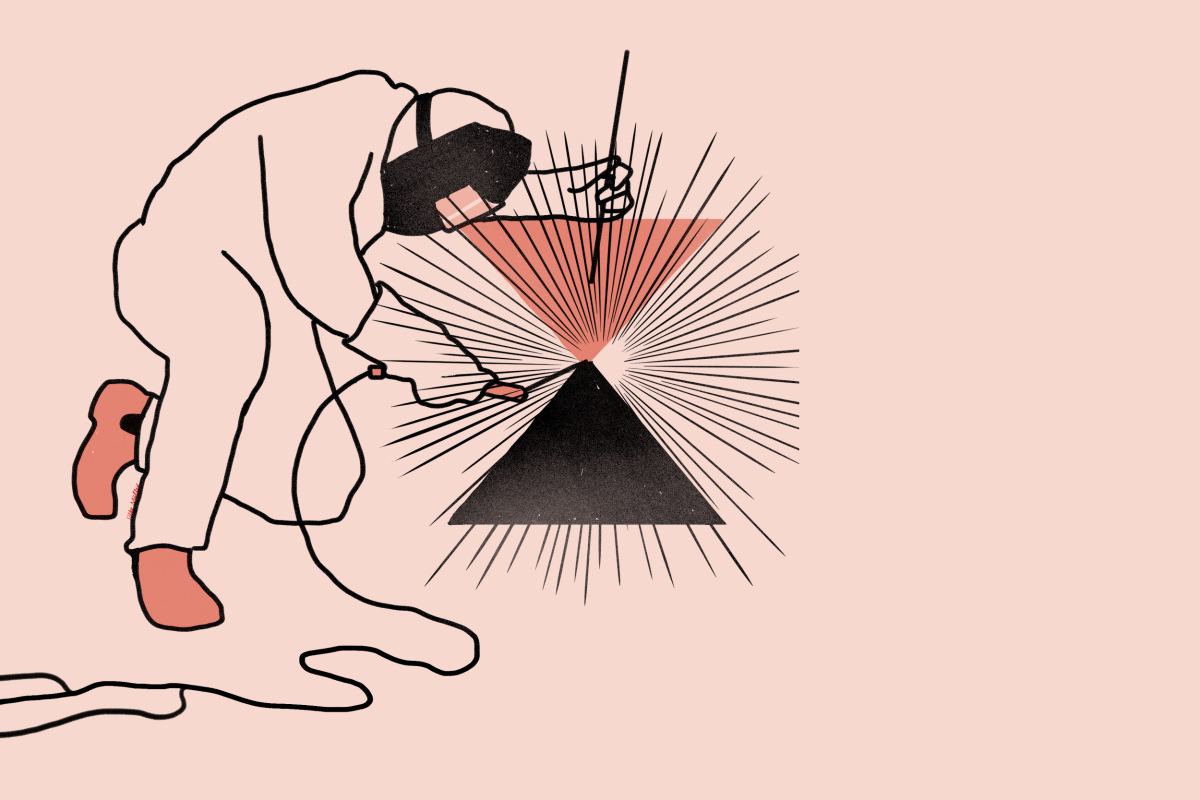 Time's Up und Diversität~Hybridität
Schwierige Begriffe, leichtes Terrain. Vielfalt, Kreuzungsprozesse, Bündelung und Durchmischung: Für Time's Up als Kollektiv und seine Mitglieder die normalste Sache der Welt. Bedenkliches jedoch dazu in der Etymologie. Die römischen Intellektuellen haben das Hybride als 'Bastard', 'Mischling' und 'Frevelkind' schlecht gemacht und damit vielleicht den schwarzen austroaustralischen Punkhumor der damals noch so fernen Moderne getroffen, nicht aber die Lebens- und Arbeitswirklichkeit im Time's Up-Labor. Der entspricht der altgriechische Hybris-Begriff im Sinne von 'Kraft', 'Anmaßung' und 'Übermut' viel besser, wie das Hybride neuerdings mit Ausnahme der Saatgutzucht überhaupt wieder an Renommee gewonnen hat.
--
Im Hafen entwickeln sich die Hybride absichtslos, unbewusst, wie zufällig. Auf Reisen, im Diskurs, in Gedanken, im Tun, im Netzwerk. Hybridität meint Überschneidungen, Überlagerungen, Vermengungen, Versinterungen und Adaptionen. Meint auch die Verquickung von Ideen, von Zugängen und Haltungen, von Methoden, Techniken und Denkwegen.
Hin und wieder führt das zu punktuellen Erleuchtungen, zu strahlenden Momenten der manchmal beglückenden, manchmal lähmenden Erkenntnis, dass alles mit allem verbunden ist. So wie die vielen verschiedenen Interessensherkunftsregionen der einzelnen Time's Up-Zugehörigen miteinander verbunden sind, deren formloser und freier Zusammenschluss unter einem Labordach die hybride Versuchsanstalt auf der Donauhalbinsel begründet hat.
--
Vielfalt ist das Prinzip des Lebens, das sich auch in den menschlichen Gesellschaften ausdrückt. Dementsprechend sind auch die Narrative von Time's Up über die Potenziale der Weltgesellschaft und ihre möglichen Zukünfte eine multi-, inter- und transdisziplinäre Denkübung und Gestaltungsleistung. Sie fällt umso schwerer, als in der Grenzenlosigkeit des Lebens immer wieder Interessantes, Wissens- und Verfolgenswertes auftaucht, das sich nur schwer als unerheblich abtun lässt. Gerade vermeintliche Kleinigkeiten bereichern Arbeit wie Erfahrung und vermögen einer Situation eine besondere Bedeutung zu geben.
--
Das mehrere Kontinente verbindende Netzwerk von Time's Up und die medial ermöglichte Ausdehnung des eigenen Lebensraums auf den ganzen Globus macht den Umgang mit der Diversität nicht unbedingt leichter. Doch Zukunftsszenarien zu entwerfen und Geschichten zu erzählen – also: Hybride zu erschaffen – verlangt, eine Wahl zu treffen und die Vielfalt an Fakten und Faktoren mutwillig einzuschränken. Für das Erzählen besteht diese anspruchsvolle Übung darin, genügend Vielfalt zu erhalten, um die Geschichte glaubwürdig und spannend zu machen, ohne ihre Übersichtlichkeit durch allzu viele Stränge und Details zu gefährden.
Es gilt die hybriden Welten der Zukunft im Rahmen des Möglichen mit dem Bewusstsein für ihre Diversität zu konstruieren, ohne in reines Wunschdenken zu verfallen oder sich in märchenhafte Utopien zu flüchten. Schwierig, schwierig. Aber möglich.
---
---

Time's Up and diversity-hybridity
Difficult terminology, easy terrain. Variety, cross processes, bundling and mixing: the most normal thing in the world for Time's Up as collective and its members. Alarming, however, in etymological terms. The intellectuals of Rome spoke badly of the hybrid as 'bastard', 'mongrel' and 'devil child' and as a result perhaps stimulated the black Austro-Australian punk humour of the, at that time, so distant modernism, but not the life and work reality in the Time's Up laboratory. The ancient Greek word 'hybris' in the sense of 'power', 'arrogance' and 'exuberance' matches much better, since hybrids have recently - with the exception of seed breeding - have gained in popularity.
--
In the harbour, hybrids develop unintentionally, involuntarily and coincidentally. On travels, in discourse, in thought, in actions, in the network. Hybridity means intersections, overlaps, blending, fusions and adaptations. It also means the amalgamation of ideas, approaches and attitudes, methods, techniques and thought processes.
Now and again this leads to sudden enlightenment, radiating moments of sometimes rapturous, sometimes crippling realisation that everything is connected to everything. Just like the many different origins of region of interest of the individual members of Time's Up are linked together, whose open and free association under one laboratory roof founded the hybrid experimentation centre on the Danube peninsula.
--
Variety is the principle of life that also defines human societies. In the same way, Time's Up's narratives are about the potentials of the world community and its possible futures, about a multi-, inter-, trans- or anti-disciplinary thought exercise and design performance. It is even more difficult, while in the boundlessness of lived life, to define things of interest, things worth knowing and worth following, as irrelevant. It is precisely the supposedly small things that enrich work, such as experience and appreciation that give a situation a special significance.
--
Time's Up's network spans several continents and the medial expansion of their own living space crosses the whole globe, but that does not necessarily make it easier to handle diversity. But to design future scenarios and tell stories – i.e. create hybrids – demands making a choice and deliberately limiting the multitude of facts and factors. Storytelling consists of this challenging exercise of obtaining sufficient variety to make the stories credible and exciting without risk of losing clarity with too many threads and details.
The hybrid worlds of the future have to be designed within the framework of the possible with an awareness of their diversity without lapsing into wishful thinking or escaping to fairytale utopias.
It's very difficult.
But possible.