Melliferopolis Bruegel-ing - Bestäubung aus dem Mittelalter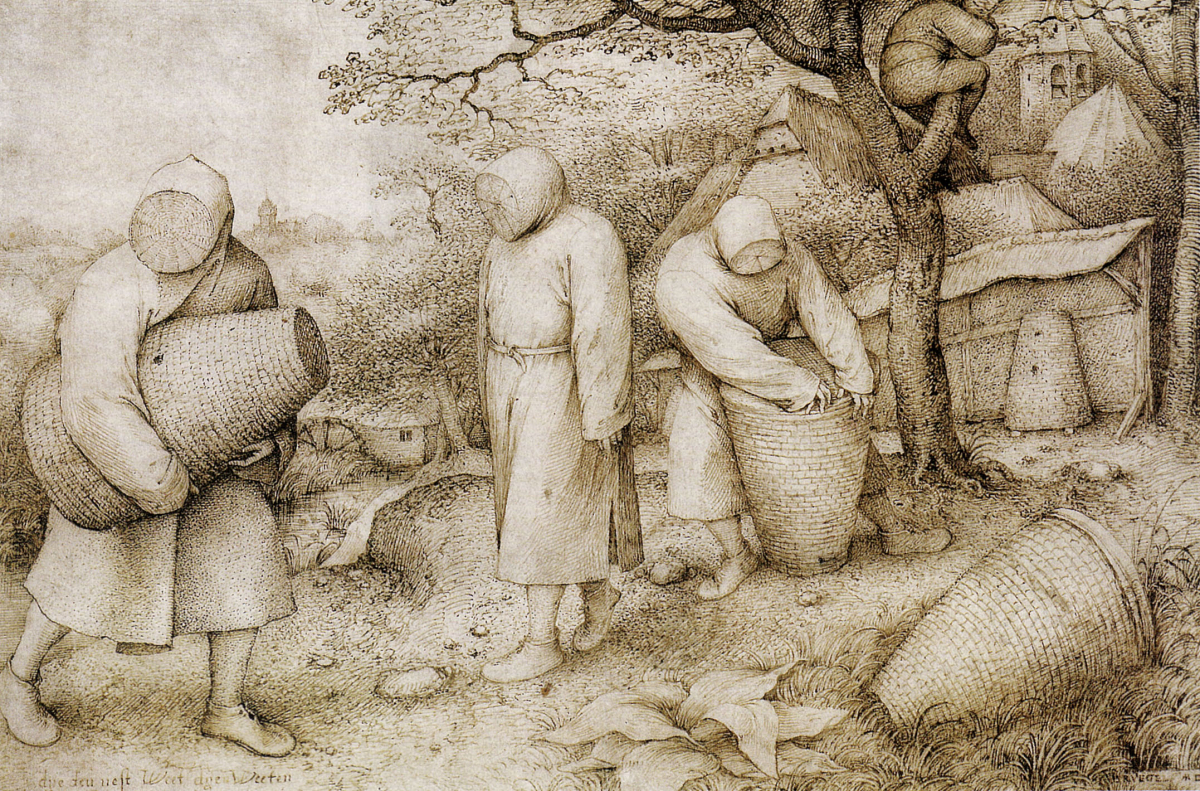 We invite you to get an insight into Christina Stadlbauer's planned re-enactment of Pieter Bruegel's "The Beekeepers." Christina will be our practitioner in residence in April 2016. She is in the process of preparing a re-enactment of this strangely atemporal and faceless painting and will be staying with Time's Up to cooperatively sketch and scheme possible haptic embodiment aspects for this. Not saying that the mystery of the painting will be unravelled, however an attempt at interpretation shall be dared. In addition, we will discuss re-enactments, physical narratives, haptic environments and the processes of beekeeping.

In June 2016, the re-enactment, together with contemporary works from visual artists, inspired by Bruegel's work, will be exhibited in Finland.