Ancient but somehow still state of the art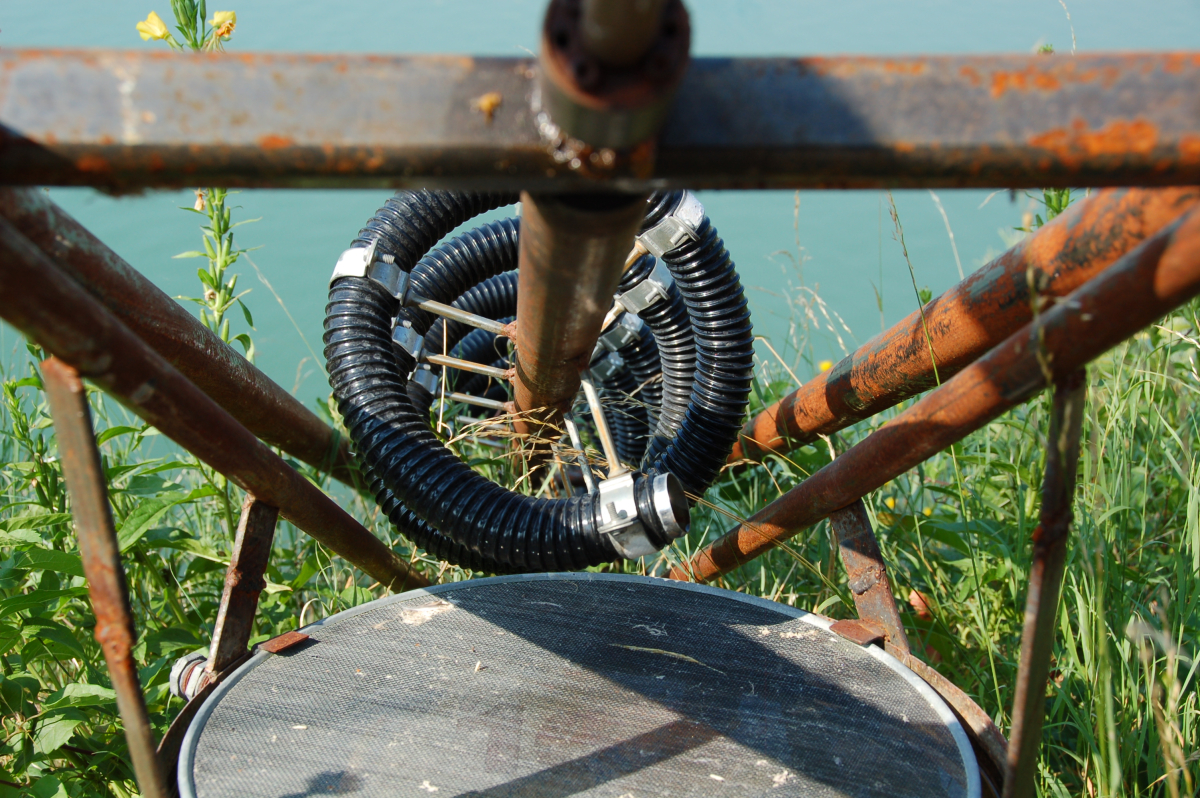 A waterpump modelled after the principle of the Archimedean Screw. Water is scooped with each rotation into the open lower end of the 1,5 inch hose. The motion spirals the water loop  by loop 4 meter upwards from the harbour to a small reservoir at ground level. The flow reaches roughly 1000l/h.
To deal with the changing waterlevel of the danube the lower end of the pivoting construction is resting on a floating barrel.