Site:
Bildraum 07, Burggasse 7-9, 1070 Vienna; AT
Fragments of a dockside pub formerly to be visited in 2047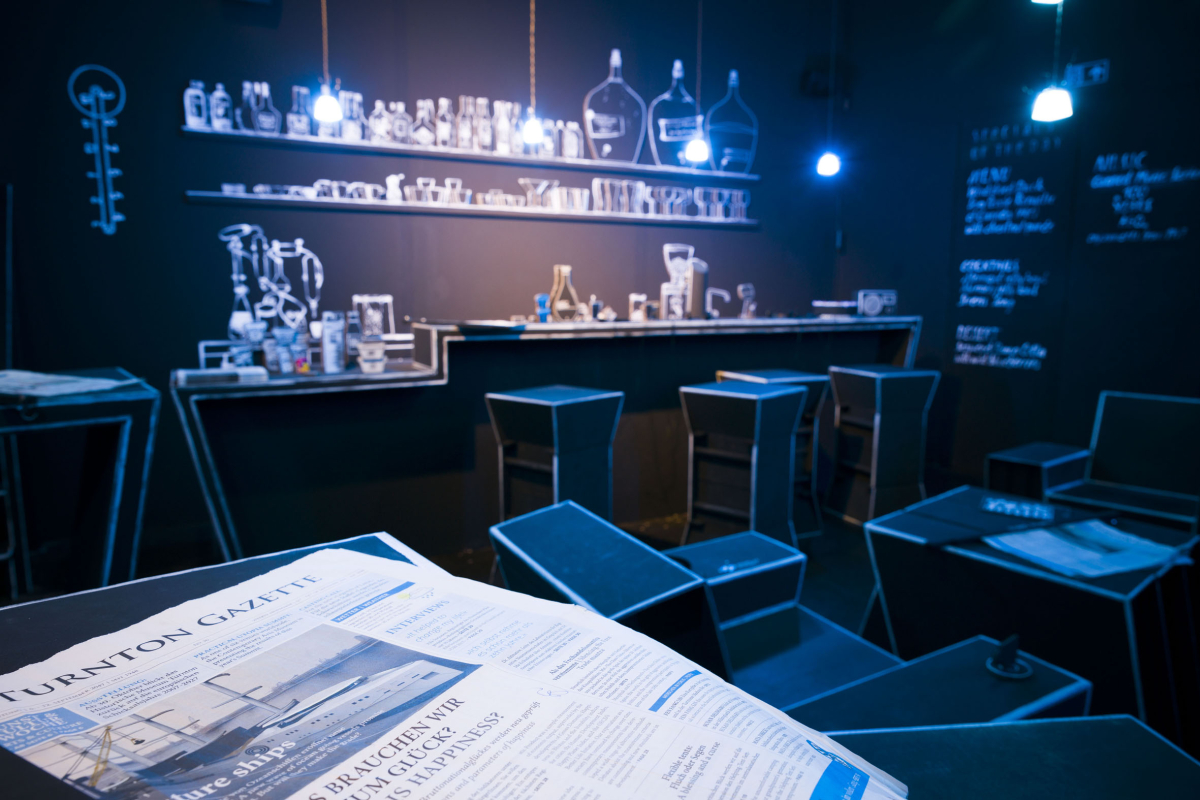 Fragmente einer Hafenkneipe vormals zu besuchen im Jahr 2047.
Jeder utopisch, positiv und mit Mut zur Lücke gedachter Vorschlag für eine zukünftige Hafenstadt kann nicht ohne Anlaufstelle in Form einer Hafenkneipe auskommen. Jener Ort an dem die Durchreisenden, die Ankommenden und die Verweilenden aufeinandertreffen, sich austauschen, sich informieren und über das Hier und Jetzt anno 2047 sinnieren.
Zu erleben im Bildraum 07. Als skulpturales Fragment der im Vorjahr zur ARS-Electronica im Lentos Kunstmuseum gezeigten
Turnton Docklands
. Präsentiert als erfahrbare Zukunft in Form einer begehbaren Erzählung und aktuell zu sehen als Teil von
Cabinet of Futures
zur Europäischen Kulturhauptstadt Valletta 2018 (Eröffnung am 24. August 2018).
english version
A possible future harbour city that is utopian, positive and in full cognizance of its incompleteness cannot get along without a dockside pub. That place where travellers, visitors, future residents and dwellers meet, exchange views, inform each other and reflect on the here and now in 2047.
The Medusa Bar can experienced in Bildraum 07. The Bar is a sculptural fragment of
Turnton Docklands
, which was displayed during ARS Electronica 2017 in Lentos Art Museum, Linz. Turnton Docklands is an experiential future presented as a physical narrative and is part of the
Cabinet of Futures
at the European Capital of Culture Valletta 2018 (opening 24th August). 2018).