Site:
AIL - Angewandte Innovation Lab - Franz-Josefs-Kai 3 1010 Wien, Österreich
Changing Perspectives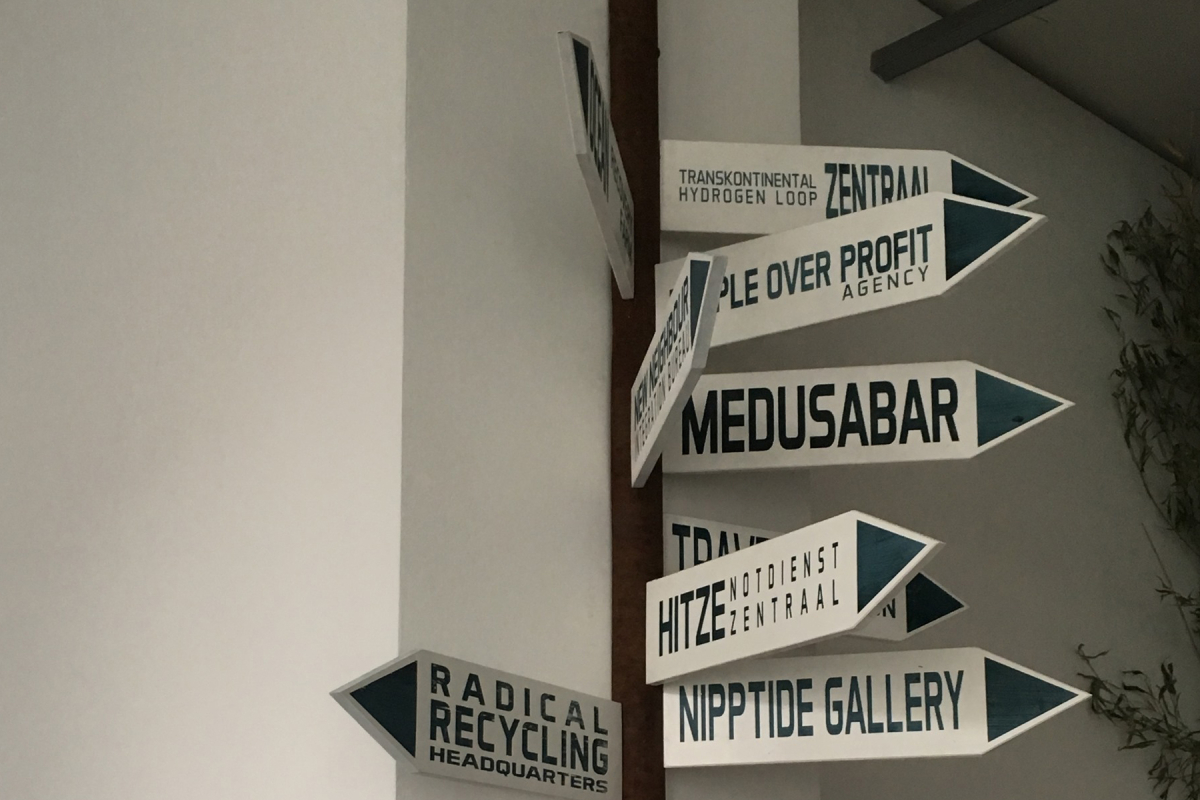 "Change Is.." statt "Change Was Our Only Chance" - so der programmatische Titel dieser Diskussionsrunde zum Abschluss der Rahmenprogramms und kurz vor dem Ende unserer aktuellen Ausstellung in Wien.
Eine utopische Zukunft verlangt eine kritische Gegenwart, in welcher die Dringlichkeit einer ökologischen, ökonomischen wie politisch-sozialen Veränderung ernst genommen wird. Ideen und Vorschläge, wie dies funktionieren könnte oder auch schon funktioniert, werden im vom Angewandte Innovation Lab (AIL) initiierten Rahmenprogramm diskutiert und sollen das Nachdenken über mögliche Alternativen und Strategien anregen. Welche Rolle können wir hinsichtlich gesellschaftlicher Probleme übernehmen und in welchen Lebensbereichen können wir selbst aktiv werden?
Time's Up freut sich, Teil dieses Panels zu sein und aktuelle Handlungsspielräume mit Vertreter*innen von Initiativen wie Fridays for Future oder Scientists for Future sowie Laura Grossmann für System Change not Climate Change und Eva Maria Stadler von der Universität für Angewandte Kunst zu diskutieren.
"Change Is.." instead of "Change Was Our Only Chance" is the title of this discussion which is closing the side programm of our current exhibition  in vienna.

A utopian future demands a critical present in which the urgency of an ecological, economic and political-social change is taken seriously. Ideas and suggestions on how this could and is working will be discussed within the accompanying programme, hosted by the AIL (Angewandte Innovation Lab) to stimulate thinking about possible alternatives and strategies.

Time's Up is excited to be part of this panel, discussing current agencies with representatives of initiatives such as Fridays for Future or Scientists for Future, as well as Laura Grossmann for System Change not Climate Change and Eva Maria Stadler from the University for Applied Arts.