Site:
Festsaal im Wiener Rathaus // Friedrich-Schmidt-Platz 1, 1010 Wien; AT
Das Wissen der Stadt in 252 Dialogen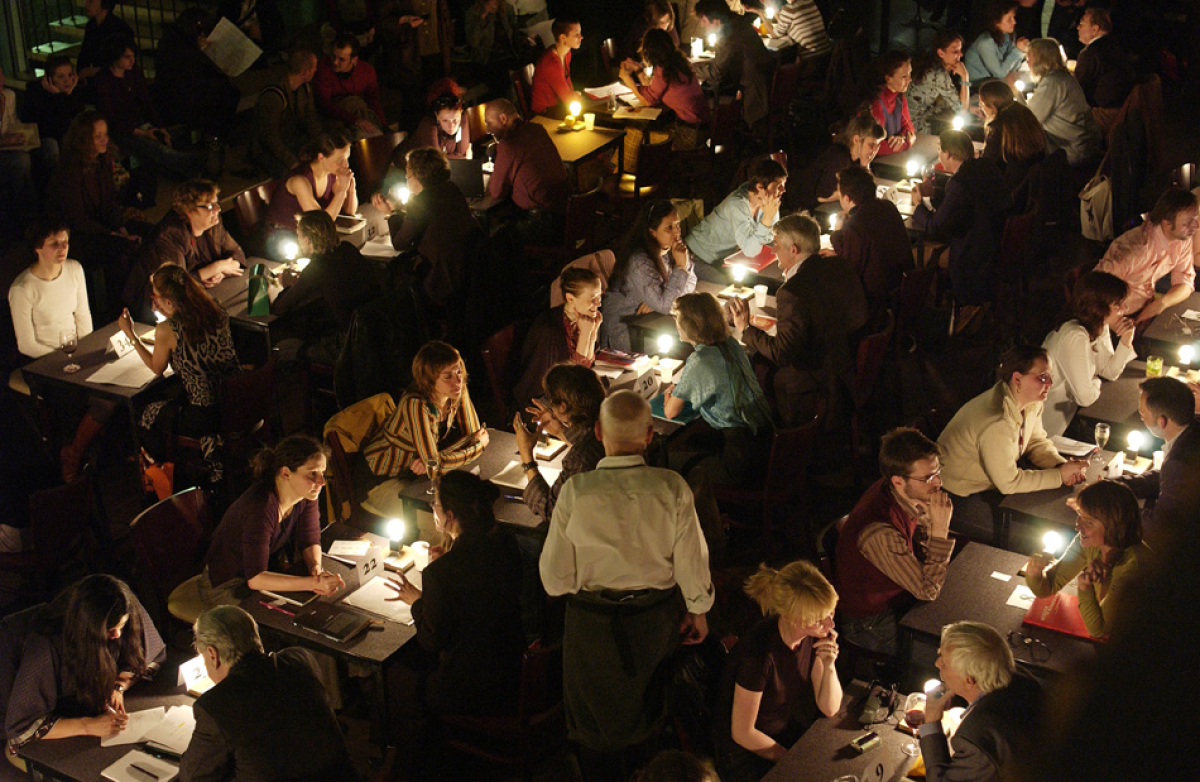 +English below+

Ein Projekt der Mobilen Akademie Berlin in Zusammenarbeit mit den Wiener Festwochen

Schwarzmarkt für nützliches Wissen und Nicht-Wissen NR. 20
Das Rote Wien 1919 – 2019 – 2119
Das Wissen der Stadt in 252 Dialogen

Die Mobile Akademie Berlin inszeniert zur 100-Jahr-Feier des "Roten Wien" eine überzeitliche Topologie im Festsaal des Wiener Rathauses.  Als ein/e von über 100 Expert*innen und Praxolog*innen wurden wir eingeladen in 1:1 Gesprächen zum folgenden Thema unser Wissen zu teilen: Wenn es Nachahmung gibt, muss es auch Vorahmung geben: Vom Bauen erfahrbarer Zukünfte und der Kunstfertigkeit der Vorwegnahme.

An einem Abend werden im Rausch der Simultanität die Geschichte, Gegenwart und Zukunft Wiens in 252 Dialogen nacherzählt und neu erfunden.

+English+
A project of the Mobilen Akademie Berlin in cooperation with the Wiener Festwochen

Blackmarket for useful knowledge and non-knowledge nr. 20
The Red Vienna 1919 - 2019 - 2119
The city`s knowledge within 252 dialogues

The Mobile Akademie Berlin is staging a timeless topology in the Festival Hall of the Vienna City Hall for the 100th anniversary of "Red Vienna". As one of more than 100 experts and practitioners, we were invited to share our knowledge in 1: 1 conversations on the following topic: If there is imitation, there must also be some premonition: the building of tangible futures and the skill of anticipation.

One evening in the intoxication of simultaneity, the history, present and future of Vienna are retold and reinvented in 252 dialogues.