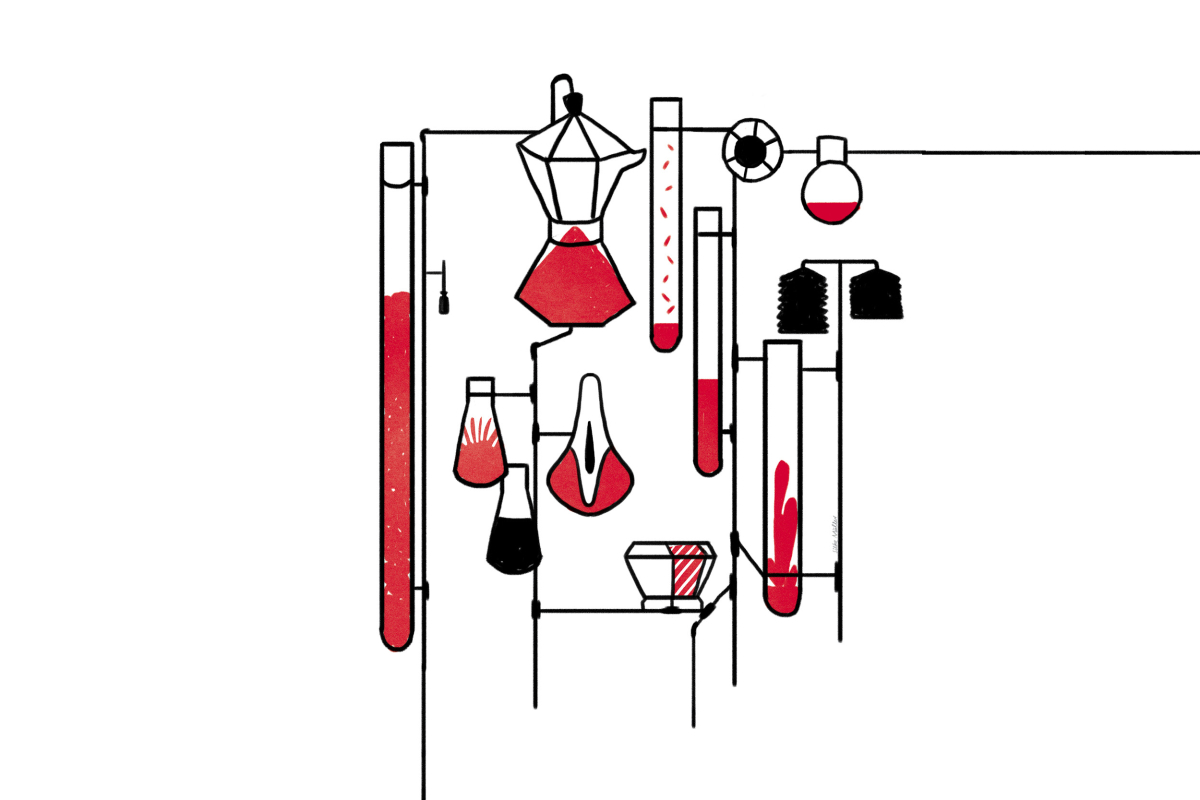 Time's Up und das Experiment

Wer so wie Time's Up seinem Wesen nach selbst ein soziales und künstlerisches Experiment ist, dem gerät – beabsichtigt oder nicht – im Wesentlichen alles zum Experiment. Das Experiment Time's Up beginnt mit ausgedehnten Überlegungen über pseudowissenschaftliches Arbeiten und Experimentieren. Die noch heute in einem abgeschiedenen Winkel des Servers schlummernde Mailadresse guineapig[@]timesup.org zeugt von den humorbefeuerten Gedankenspielereien der frühen Tage, in denen die Vorstellung von Meerschweinchen in Laborlabyrinthen ein Schlüsselwitzmotiv gewesen sein mag.
--
Der Selbstzuschreibung der Pseudowissenschaftlichkeit entledigt sich Time's Up jedoch bald in Folge hohen akademischen Besuchs, den der Schweizer Medienanthropologe Robert A. Fischer dem Kollektiv aus purer Neugier abstattet. Hingerissen von den Installationen bescheinigt Fischer seinen Gastgebern und -geberinnen solide Protowissenschaftlichkeit. Kraft des informellen Experimentalcharakters der Arbeiten nämlich, die dem Publikum bzw. ihren NutzerInnen viel Handlungsspielraum eröffnen, durch ihr Feedback Lernerfahrungen stiften und die Bildung von Hypothesen anregen: Vorgänge, die – sobald formalisiert – charakteristische Bestandteile aller wissenschaftlichen Prozesse sind.
--
Annahmen und Vermutungen – Hypothesen – sowohl der UrheberInnen als auch der RezipientInnen bzw. NutzerInnen waren und sind das Federwerk in den Feinmechaniken der Time's Up-Projekte. Ausdrücklich als Versuchsanordnungen und Prototypen geschaffen, dienen sie dem Erproben neuer und (bzw. oder) dem Wiederentdecken alter Techniken, Methoden und Technologien in immer neuen Arrangements und Verknüpfungen. Die Begeisterung für die Sache beflügelt den Wissensdurst und führt oft genug dazu, sich Hals über Kopf unvorwissensbelastet in die Arbeit zu stürzen, ohne sich zuerst im Selbststudium mit umfangreicher Fachkenntnis auszustatten. Wissenslücken sind erlaubt, solange man nur weiß, welche von ihnen gefährlich sind.
--
Sowohl bei den Medieninstallationen als auch bei den *physical narratives* stellt Time's Up am liebsten Dreiecksbeziehungen her. Die Ménages à trois verbinden Biomechanik, Kontrolle und Wahrnehmung oder Setting, Figuren und Story. Betreffs die darin anlegten oder daraus erwachsenden Hypothesen interessiert deren Bestätigung oder Widerlegung viel weniger als das Ausloten möglichst vieler Optionen und Spielarten innerhalb oder rund um diese(r) Hypothesen.
--
Wann und inwiefern ein Experiment als ge- oder misslungen bezeichnet werden kann, ist eine stets spannende und nie endgültig oder eindeutig beantwortbare Frage. Scheitern ist immer erlaubt, aber nicht klar definiert. Am ehesten durch sein Gegenteil: Als gelungen gilt eine Situation dann, wenn sie sichtlich etwas bewirkt, auslöst, zulässt. Etwas jenseits des Alltäglichen, doch dabei immer ans Alltägliche gebunden.
Falls aber genau das nicht geschieht, heißt es nicht, dass die grundlegende Idee "nicht funktioniert" oder "falsch" wäre. Sondern lediglich, dass der gewählte Einsatz intellektueller und materieller Mittel nicht das bewirkt hat, was sich Time's Up davon versprochen hat. Akademisch gesehen, mag das durchaus als Falsifizierung durchgehen. Ohne Tun ist das nicht möglich: Erst wenn etwas gebaut ist, lässt sich sagen, ob die Pläne richtig waren. Oft sind es so schwer greif- und kalkulierbare Einflussgrößen wie das Charisma eines Raums oder eine Lichtstimmung, die über Wirksamkeit oder Wirkungslosigkeit entscheiden.
Einen Erfahrungsgewinn gibt es so oder so auf das Erkenntniskonto zu buchen. Auch dann, wenn das Publikum eine von Time's Up arrangierte Situation nicht annimmt und hinter der Hemmschwelle zurückbleibt, statt sie zu überschreiten und spielerisch zu untersuchen.
Eine Hemmschwelle, die für Time's Up selbst so nicht existiert. Die ErschafferInnen der Versuchsanordnungen sind selbst die ersten, die sie ausprobieren und am eigenen Leib ihre Erfahrungen damit machen. Erfahrungen, die in Weiter- und Neuentwicklungen ebenso einfließen wie jene des Publikums, dem Time's Up jedoch nicht aus dem Kontrollraum und der sicheren Entfernung vorgeblicher Objektivität beim Erleben zusieht, sondern es vielmehr in teilnehmender Beobachtung ins Vertrauen und Gespräch zieht.
--
So spielerisch die Experimente selbst sind, so sachlich sind die Schlussfolgerungen aus den Beobachtungen. Was genau ist geschehen, was ist anders gekommen als erwartet, was hätte vielleicht besser gewirkt? Auf diese Weise hat Time's Up zum Beispiel gelernt, in seinen *physical narratives* Brücken zwischen den Fakten und Referenzen am Erzählungsschauplatz und der eigenen künstlerischen Interpretation zu bauen, da das Spurenauslegen allein trotz aller Stringenz oft nicht ausgereicht hat, das Publikum Witterung aufnehmen zu lassen. Erst das gestalterische Mehr erlaubt es den BesucherInnen, ihre eigene Welt in der Welt von Time's Up zu erschaffen. Genau das ist der wahre Kern der Experimente von Time's Up. Das Kollektiv experimentiert nicht mit Menschen, sondern die Menschen mit den Kleinkosmen, die es gebaut hat. Dass die BesucherInnen darin und dazu bessere Hypothesen entwickeln als die WeltschöpferInnen selbst, ist eine schöne protowissenschaftliche Erfolgsgeschichte.
---
---

Time's Up and experimentation
Whoever, like Time's Up, has it in their nature to feel part of a social and artistic experiment, will in the end - intentionally or not - eventually make everything into an experiment. The Time's Up experiment starts with extended ideas on pseudo scientific work and experiments. The email address that is still slumbering in a secluded corner of the server guineapig[@[timesup.org points towards the humorous mind games of earlier days where the idea of a guinea pig in a laboratory labyrinth must have seemed most amusing.
--
The self proclaimed interest in pseudo science was discarded fairly quickly by Time's Up during a highly academic visit of the Swiss media anthropologist Robert A. Fischer who came to see the collective out of pure inquisitiveness. Enraptured by the installations, Fischer attested to his hosts' sound proto science. By virtue of the informal experimental character of the work that opens up a large play space to the audience and the users, promoting learning experience from their feedback and stimulating the formation of hypotheses: processes that - as soon as they are formalised - are characteristic components of all scientific processes.
--
Assumptions and conjectures – hypotheses – both the owner and the recipient or user were and are the contributors to the fine mechanics of Time's Up projects. Created specifically as experimental setups and prototypes, they serve to test new (and/or) rediscover old designs, methods and technologies in new arrangements and configurations.
Sheer enthusiasm is powered by the thirst for knowledge and often leads to one diving head over heels into the project without taking the time to learn sufficient specialist knowledge on the subject first. Lack of knowledge is allowed, as long as you are able to assess at what point ignorance becomes dangerous.
--
For the media installations as well as for the *physical narratives*, Time's Up likes to establish a triangular relationship. The ménages à trois combines biomechanics, control and perception, and setting, figures and story. In terms of the hypotheses in or growing out of this relationship, it is far more important to discover as many options and types of game as possible surrounding these hypotheses rather than confirm or reject them.
--
When and to what extent an experiment is deemed a success or failure is always an exciting question that can never be answered definitively or definitely. Failure is always permitted, but is not clearly defined. It is more likely to be defined by its opposite: a situation is successful if it clearly has an effect, triggers something or allows something to happen. Something quite different from an everyday event although it is always connected to everyday events.
In the event of exactly that not happening doesn't mean that the principle idea "doesn't work" or is "wrong". It merely means that the chosen investment of intellectual and material assets did not bring about the effect discussed by Time's Up. From an academic standpoint this could very well be classed as falsification. Without the doing it isn't possible: not until it has been built can you say whether the plans were correct or not. It is often the influences that are so difficult to grasp and calculate such as the charisma of a space or the atmosphere of the lighting that decide on the effectiveness or ineffectiveness.
Whatever the outcome, a gain in experience has definitely been added to your knowledge. Even if the audience is not able to accept a situation staged by Time's Up, and remains behind the threshold instead of crossing it to investigate the game.
A threshold that doesn't exist for Time's Up. The creators of the test rig are the first to try it out and experience it at first hand. Experiences that flow into ongoing and new developments like those of the public, because Time's Up does not look on from the safety of the control room sidelines for the sake of alleged objectivity, but instead draws observation into trust and discussion.
--
As playful the experiments themselves are, all the more meaningful are the conclusions from the observations. What exactly happened, what is different than expected, what could have perhaps worked better? It has been in this way that Time's Up learned in its *physical narratives*, for example, to build bridges between the facts and references in the storytelling space and their own artistic interpretation, because laying a trail alone, despite the strictness of the exercise, was often not enough to allow the public to pick up the scent.
It is often the creative add-ons that enable the visitors to discover their own world in the world of Time's Up. It is precisely that, that is the core of Time's Up's experiments. The collective experiments not with people, but the people with the small worlds that they have built. That the visitors to these worlds develop better hypotheses than the creators themselves is a great proto scientific success story.