Site:
Zayed University, American University, Office of the Future
Presence and engagement in physical narratives.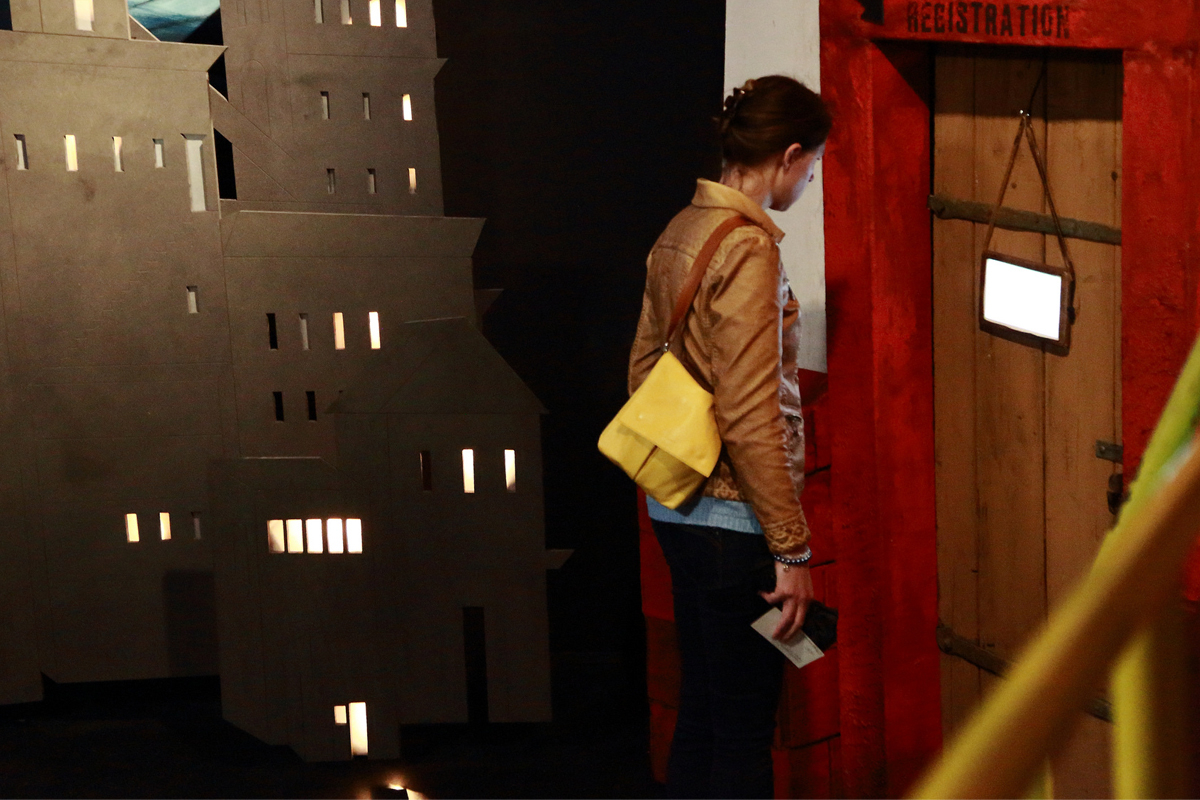 Participatory & Preferable are the ways in which we like to think about spaces and futures.  Over three days we will be meeting with students and faculty at two Emirates universities and a group at the Dubai Future Foundation to exchange experience and ideas around participation in the arts, futures and society.
Sarah Lahti, a faculty member at the Zayed University, has invited us to Dubai for this series of discussions. We will be speaking about presence, engagement, exploration and physical narratives, about possible and preferable futures and about how we can think about these things together.
There will be three public events.
==
Telling a thousand stories.
1:30-3:00 pm, 4 December
American University in Dubai
Building on our work with exploratory interactive media enriched spaces, Time's Up has spent the last decade developing a series of pieces that can be called "physical narratives" by which we mean spaces that are built to be explored to unlock their stories. Over this time we have explored the genres of the murder mystery and the bank heist, science fiction, climate fiction and the family saga. In this talk we will present two large format works, "
Mind the Map
" (2015) and "
Turnton Docklands
" (2017) which take two different forms for storytelling.
==
The Creative Technologist
6-7pm, 4 December
3D Printed Office at the foot of Emirates Towers
We will be proudly sharing the stage with
Changeist
and Jessica Bland from the Dubai Future Foundation
We're often told that creative or tech skills are an advantage in today's competitive job market. But what happens when you combine the two? Join us at the Dubai Future Academy and meet two of today's best creative technologists for a discussion about how these skills can help us build shared visions of the future.
==
On Interactivity, Electronics and Experiments
10:30 - 11:30 am, 5 December
Zayed University
Humans, as a rule, learn about the world by playing with it. Until some of us lose that ability as a result of schooling, social pressure or whathaveyou. Time's Up have spent the last 20 years developing spaces in which the public is invited to play. Not to play a game, but free, explorative play. In this talk we will outline our work with interactive spaces, which encourage playful exploration from even the most hardened art critics, about the electronics and other technologies that are behind them and the way that, when it comes down to it, the most important part of the experience are the explanations, the stories, that the visitors to these spaces tell one another to try and understand what they are doing. Precisely these experiments, whether in the physical world, virtual spaces or with technologies that bridge the two, are the basis of exciting research, whether it be aesthetic or scientific, mathematical or philosophical.
==
These talks are held in collaboration with Zayed University, made possible by a Research Incentive Fund Grant, and The College of Arts and Creative Enterprises. ==
Special thanks to:
Zayed University, Research Incentive Fund Grant, The College of Arts and Creative Enterprises