Site:
SPLACE, Hauptplatz 6, 4020 Linz, AT
A possible city just around the corner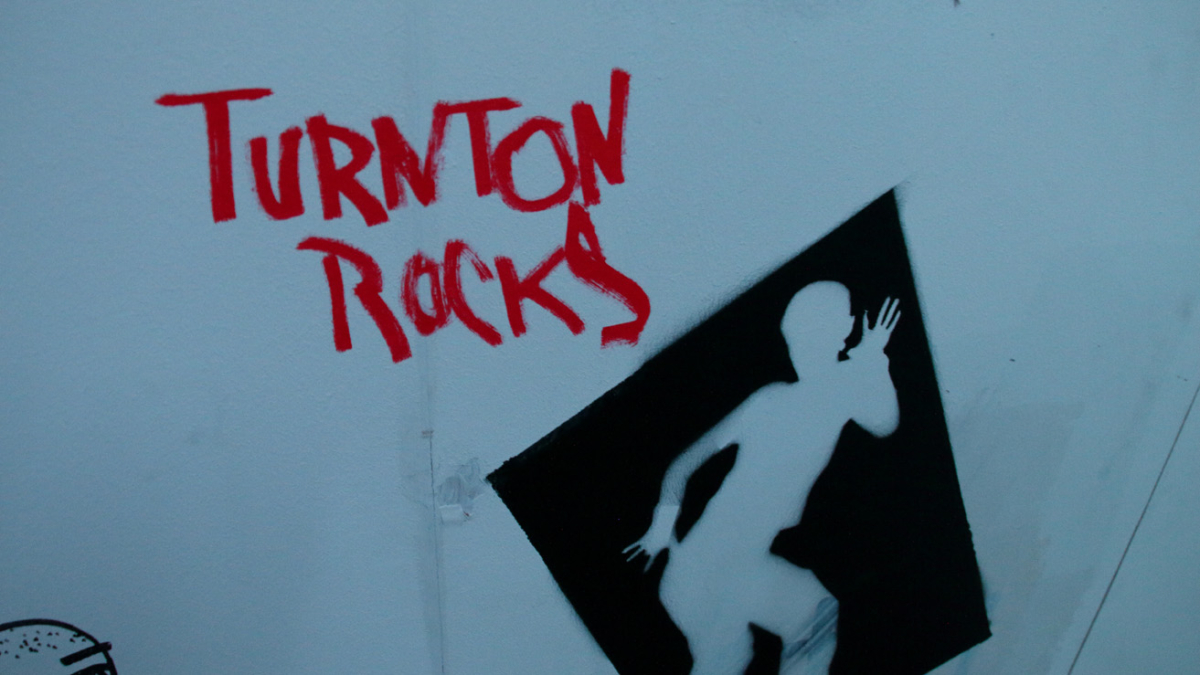 +++++English version scroll down"Wir befinden uns im Jahr 2047 in einer in Gewässernähe liegenden, nicht weiter lokalisierten Stadt namens Turnton. Die verheerende Langzeitwirkung der Umweltverschmutzung samt einhergehender Erschütterung des Naturhaushaltes dominieren den globalen Alltag. Eine ökologische Dystopie, die überaus bewußt mit sozial-ökonomische Utopien angereichert wird.

Alternative Denk- und Lösungsansätze, die vormals mehrheitlich belächelt, als politisch und wirtschaftlich utopisch, technologisch noch unausgereift bis nicht umsetzbar abgetan oder als naiv abgekanzelt wurden, sind in dieser Stadt des Jahres 2047 Schlüssel zum Überleben."
Dieser Textauszug findet sich in der "Story-World" Beschreibung von Time's Up Projekten wie
Turnton Docklands
oder
Change was our only Chance
(gezeigt zur
VIENNA BIENNALE for Change 2019
), mit denen wir einladen in Zeiten fundamentaler Veränderung die häufig dominierende "Angst vor der Zukunft" in "Lust auf Zukunft" zu verwandeln.
Als "Experiential Futures" in Form begehbarer und sinnlich erfahrbarer Erzählungen inszeniert, erlauben sie den Blick aus der Zukunft zurück in die Gegenwart. Sie bilden den Rahmen um mögliche Zukünfte im Hier und Jetzt voller Neugierde und Spielgeist zu erforschen.
Dieser Textauszug ist auch die Basis für unseren Vortrag zur Superstadt, SuperLinz! Ein internationales Symposium zur Zukunft der Stadt ausgerichtet durch die Ausgerichtet durch das
Architektur | Urbanistik Institut der Kunstuniversität Linz
.
+++++English"Timewise we are in the year 2047, geographically we are on the outskirts of a small city on the sea. No further information is available or relevant on its location. The consequences of the ruthless interventions of mankind in ecological systems that evolved over millions of years are creating havoc for the world and its population. A clearly ecologically dystopian picture of the year 2047 which is deliberately enriched with social-economic utopias.

Alternative approaches to thinking and finding solutions - some of which reach far back into the last century, but most of which were still smiled at condescendingly in the first two decades of the 21st century as politically and economically utopian, technologically immature or even dismissed as naive - are now the keys to survival in this 2047 Turnton."
This excerpt can be found in the "Story-World" description of Time's Up projects such as
Turnton Docklands
or
Change was our only Chance
, (on display at
VIENNA BIENNALE for Change 2019
) with which we invite in times of fundamental change to turn the often dominant "fear of the future" into "Lust for the Future".
Staged as "experiential futures" in the form of walkable, haptic and experienced narratives, they allow a view from the future back into the present. They form the framework to explore possible futures in the here and now full of curiosity and playfulness.
This text excerpt is also the base for our talk at
Superstadt, SuperLinz!,
an international symposium on the future of the city organised and curated by the
Architecture | Urbanistics Institute of the Art University Linz
.