Site:
St Joseph the Worker Parish Centre and Studio Solipsis
There is no such thing as a planet B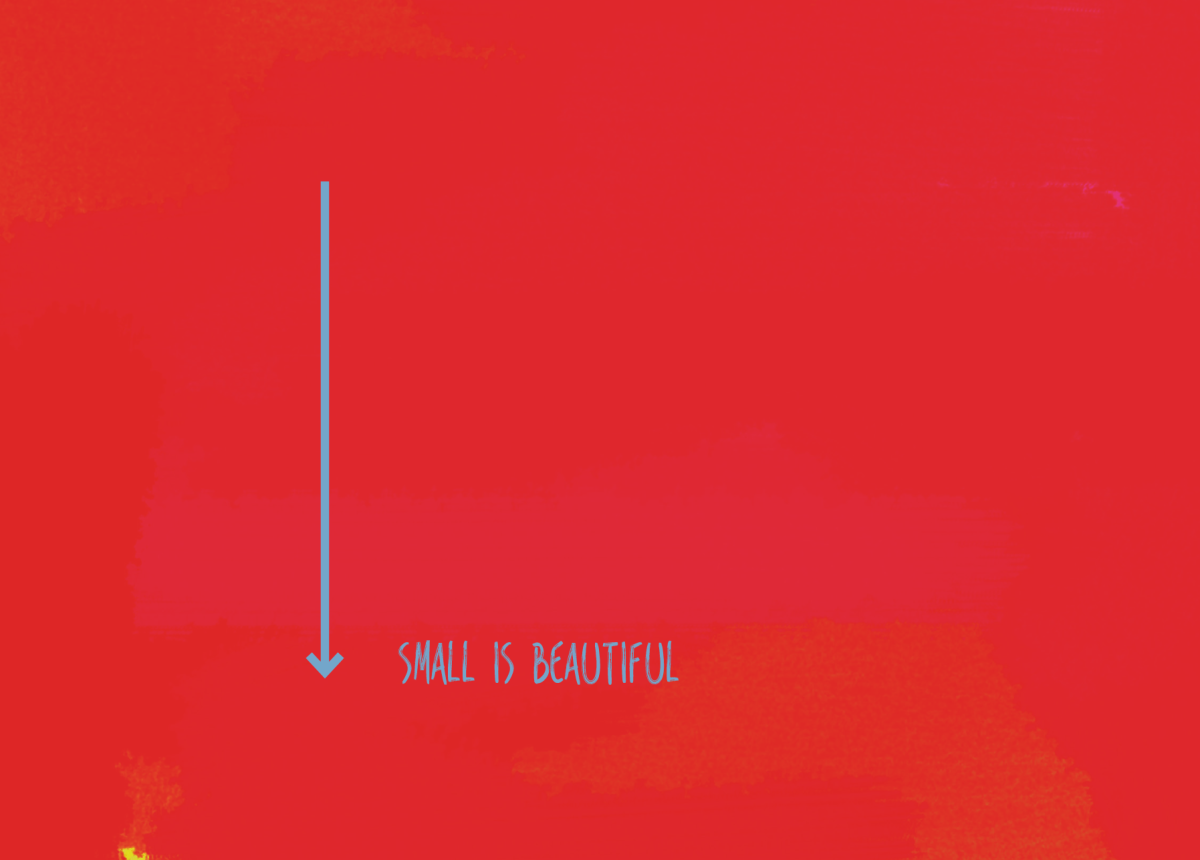 When the Practical Utopia Directorate opens it doors for the second time, we will be concentrating on the "Quality of Life & Small is beautiful" themes.
Before the world becomes merely a plaything for the 1%, how do we create systems that bring a quality of life to us all, for the betterment of us all, as a whole?
For Aristotle, the
Economy
is the science of the household, how to have a better life.
Life as a mixture of what we do, how and where we do it, not as Homo economicus, rather as Homo reciprocans, a species that lives and thrives by relating.
Ernst Schumacher talked about three purposes of human work: to produce necessary and useful goods and services; to enable us to use and perfect our gifts and skills; and to serve and collaborate with other people, so as to liberate ourselves from our inborn egocentricity. Not as a trade of our time for stuff.
In this block we will investigate how we might develop aspects of society in which general quality of life is enhanced at a human scale and we regard one another as valuable individuals.
DETAILED DATES
Practical Utopia from Afar
09. Nov 2018, 6PMStudio Solipsis / 73 Triq il- Kbira Rabat
This is a simple presentation, an evening event for a general but interested public. Presenters will be experts invited from within the local community.
A Practical Utopian Moment
10. Nov 2018, 2-5PMSt Joseph the Worker Parish Centre, 2nd floor, 71 Bwieraq Street Birkirkara
Join us for an introduction to futuring techniques for experiential futures, exploring Time's Up's experiences and feel welcome to be guided through some engaging processes allowing all participants to think out loud about possible futures a society in which quality of life matters more than quantities of stuff.
An Afternoon Spent in a Practical Utopian State of Mind
11. Nov 2018 10AM-5PMSt Joseph the Worker Parish Centre, 2nd floor, 71 Bwieraq Street Birikrkara
Be engaged in developing more in-depth alternative future scenarios in correlation with possible futures of a reflexive, reflective society. Be guided through a process of developing artefacts for experiential futures, to turn imaginations into practical utopias.
Futuring Exercise - Fair Food / Clean Cargo is part of "Cabinet of Futures",

which is a Valletta 2018 project as part of the Cultural Programme.